3 Tips for a Better Job Seeking Experience in the Post-Pandemic World
September 22 2021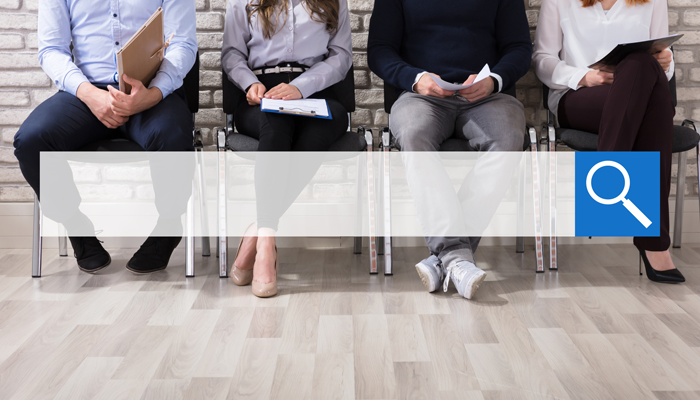 Job searching has changed and become more challenging, from the way people find opportunities to the way interviews are conducted.
It was already a challenge to job search before the pandemic, but job seekers now also must deal with navigating the long-term effects of COVID-19 on the job market. For example, lower-paying jobs, changing industry requirements, and slower job growth.
Support and guidance for job seekers are crucial to help them take the next step in their careers in the right direction.
Here are 3 tips for job-seeking that you can consider for an overall better experience in the post-pandemic job market.
Leverage the Power of Your Social and Professional Network
There are many job-seeking portals, such as LinkedIn, Indeed, Monster, ZipRecruiter, and more. You can use as many websites as you want to search and apply for jobs.
However, opportunities are anywhere, and you should also leverage other methods to network for jobs.
For example, you can reach out to your social circle and ask if anyone is currently hiring or knows someone who is hiring. You can also message recruiters and hiring managers on LinkedIn to directly reach out about a job position.
Often, this is more effective than using job boards since you have a more personal connection with your potential future manager or co-worker. You can also use this opportunity to learn more about the role and highlight why you would be a great candidate.
Emphasize Your Top Skills that Employers are Looking for Now
Now, more than ever, interviewers are looking for candidates that show flexibility, adaptability, agility, the ability to work autonomously, and great time-management skills.
Emphasize in your resume and interview these qualities that make you a candidate that they want to get to know further.
Discuss how you overcame hardships at work during the pandemic. Let them know what strategies you implemented with your team to ensure that collaboration and the quality of work didn't suffer despite working remotely.
These are the points that can set you apart from other candidates and make you more memorable.
Be Ready to Discuss How You Held Up During the Pandemic
You're probably tired of talking about the pandemic, but employers are interested in how you help up during these challenging and uncertain times.
Talk about the hobbies you added to your daily routine, the discoveries you made, any projects and learning opportunities you participated in, and more.
You want to show your recruiter what you learned about yourself and your capabilities over the past year while remaining productive and coping with work-related stress.
These are the types of information that can show employers how adaptable you are and how well you handle challenges with a positive attitude.
At Triton Canada, we're here to support your job-seeking needs. If you have a job that needs a background check, we can help. We assist both individuals and organizations in obtaining background checks securely and affordably.
Call us at 1-844-874-8667 or visit www.tritoncanada.ca.