3 Tips for Smarter Recruiting Post-Pandemic
October 04 2021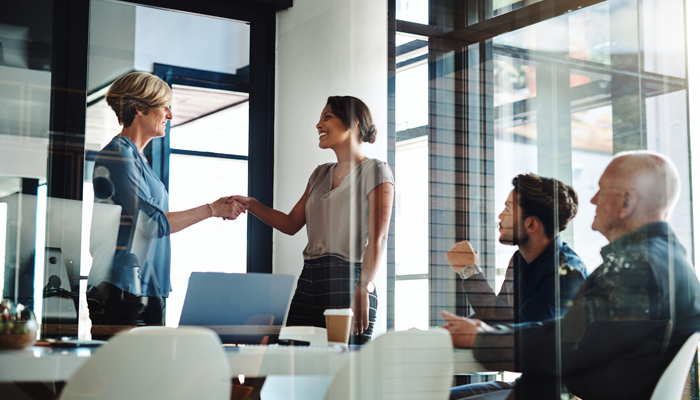 Any recruiter or HR expert can tell you that hiring quality talent is increasingly difficult.
Not only has it become more challenging to find candidates that meet all the skillsets you're looking for, but there's also increasing importance for employers to match the expectations that candidates want.
Many companies are offering flexibility and incentives to attract quality talent to their offices.
Here are three tips that can help you with smarter recruiting when hiring talent in the post-pandemic world.
Develop Detailed and Attractive Job Descriptions
Candidates try to sell themselves during interviews, but it's also important that your job description sells the vacant position.
Provide background information about your organization and some of the achievements it has. People want to know the responsibilities for the role, opportunities for growth and learning, salary, and team culture.
Don't overwhelm your potential candidates with paragraphs of information. Highlight the main responsibilities, use bullet points, and use clear language to get your point across. Discuss how you're committed to the long-term career growth of your employees. The job description is also a great place to list any benefits employees are entitled.
Cross-List Your Job Postings
There are so many ways potential candidates are looking for jobs – social media, job boards, networking events, word-of-mouth, etc.
Make sure your job posting is available on multiple platforms to ensure that candidates can find you easily.
You can also leverage AI or applicant tracking integrations to help you filter through applications, schedule interviews, and track applicant progress that come in through different channels. It helps you remove any double applications when candidates apply to your posting on multiple websites.
By cross-listing your application, you give your team more opportunities to be exposed to the high-quality talent you're looking for.
Be Creative
Candidates want to work for a company that shows creativity and innovation. They want businesses to be aware of the current job market and what candidates are looking for when they're looking for a job.
For example, freelance or gig work has become prominent. Many people are opting for these types of roles because of the flexibility it offers.
Think about how your organization can leverage these temporary positions to fill in skill gaps or to redefine job descriptions and how work is performed.
If you're looking for ways to incorporate any of these tips into your hiring process, Triton Canada can support you. Our background check solutions can help you improve the way you hire and onboard candidates for a smarter and more streamlined post-pandemic recruiting experience.
Call us at 1-844-874-8667 or visit www.tritoncanada.ca for a free quote today.