Are Reference Check Verifications Even Worth Performing?
January 26 2022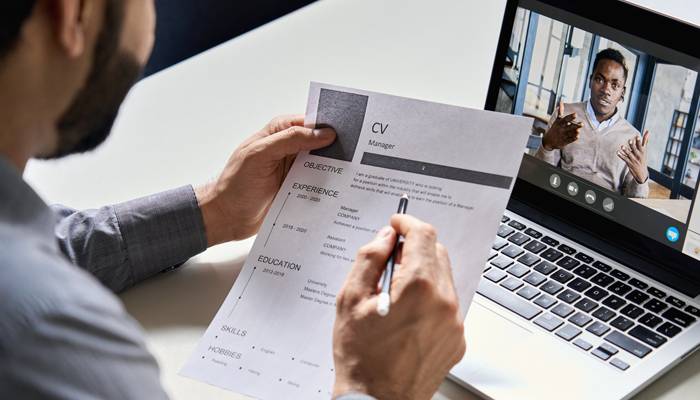 The reference check process may feel like a waste of time or a mere formality. Perhaps the applicant nailed the interview and their resumé is a perfect, out-of-the-box fit for the role. Sadly, many times this is too good to be true. In fact, up to 30 per cent of resumés have exaggerated or inaccurate information. A proper reference check can save your organization a lot of headaches and money.
The Cost of a Bad Hire
Bad hires are all too common. A 2017 CareerBuilder survey found 74 per cent of employers said they have hired the wrong person for a position. The U.S. Department of Labor estimates that the average cost of a bad hiring decision is at least 30 per cent of the individual's first year expected earnings. Other studies suggest the cost of a bad hire to be anywhere between 1.5 to 3.5 times their annual salary.
Consider the time and expense associated with onboarding and training a new employee along with the hours spent reviewing applications prior to hiring. Then there's the time and energy spent managing poor performance and the drain on productivity that comes with that. And finally, there's the impact on customer service and team morale.
Reference Check
Reference check verifications can reveal discrepancies in a candidate's information and determine whether they are a reputable and credible person to add to your team. References provide a testimonial of a candidate's character from an unbiased third person.
Not only can you gain an understanding of how someone works on the job and with a team, but you also get insights into their personality and behavior. You need employees that can collaborate well with your team and company culture. A Robert Half study showed that 90 per cent of Canadian managers said a candidate's fit with the organizational culture is equal to or more important than their skills and experience.
In addition to confirming whether a candidate is truthful and is a good cultural fit, a proper reference check can also help managers understand how to best support the candidate so they can thrive in the new role. Claudio Fernández-Aráoz, a senior adviser at global executive search firm Egon Zehnder, says, "Relevant external observers are in a better position to give you an accurate estimate of whether the candidate will be able to perform with regard to the specific circumstances and challenges"
Triton, Canada's leader in reference check verification, can professionally represent companies in front of candidates with personalized questions to your business and role. Triton referees ask the right questions for a complete understanding of a candidate, gaining comprehensive information about a person's skills, experience, and character.
If you would like to learn more about how Triton can help you with a reference check or many other background checks, our friendly experts will be happy to help answer any questions you have. You can reach us by phone at 1-855-790-7516, by email at customerservice@tritoncanada.ca, or at our website.