Best Degrees for the Future: Where Are the Highest Paying Jobs?
April 18 2022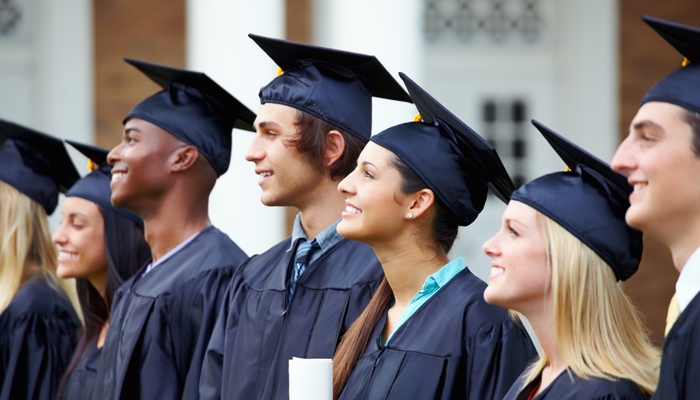 Whether you're just out of high school or looking to retrain for a new career, it can be overwhelming trying to decide what degree to pursue. In addition to the pandemic, we are living through a period of great flux and uncertainty, as automation threatens to impact many sectors. To help you navigate these challenges, here are some of the top degrees in demand for the future.
Engineering
According to Statistics Canada, most of the highest earning bachelor's degree graduates came from engineering of various specialities. Engineering represented six of the top ten disciplines for men and seven for women. Mining and mineral engineering as well as petroleum and nuclear all averaged around $100,000 median earnings five years after graduation.
Randstad lists civil, mechanical, and electrical as the three most in-demand engineering jobs in Canada.
Medicine
Health care and social assistance represented one fifth of all job vacancies in the first quarter of 2021, so there are a lot of opportunities here.
Wages in pharmacy average between $94,000 to $106,000, while nursing is also a strong sector for graduates with salaries between $70,000 to $80,000 depending on the level of accreditation.
Earnings for physicians can vary depending on specializations. The Canadian Institute for Health Information lists the average gross clinical payments in 2018 for psychiatrists as $278,000, which is the lowest, and $769,000 for ophthalmologists, which was the highest. There is also variation depending on province.
Business
If you're looking at a master's or doctorate, graduates from business programs are the highest earners. Finance, business administration, and accounting are all fields that can fetch salaries of $100,000 and more at the master's level. At the doctoral level, a business administration degree can fetch you a $130,000 median salary.
Maclean's ranked UBC's Sauder School of Business as the top program in Canada.
Computer Science
Of course, with the increasing digitalization of society, computer science will continue to trend upward. After engineering and pharmacy, Statistics Canada lists computer science degrees as one of the highest earning degrees with median salaries as high as over $80,000. Doctoral graduates in computer engineering and science can earn around $100,000.
Canada's Job Bank projects employment in computer programming as higher than the national average up until at least 2028.
If you have your degree and are ready to join the workforce in an exciting new career, we can help. Our online criminal background check is safe and secure with an industry-leading turnaround time of just fifteen minutes. Visit https://www.tritoncanada.ca/online-police-checks to learn more.