Best Place to Find a Job in Canada? Find Out Where Employment Numbers Are Trending up
March 14 2022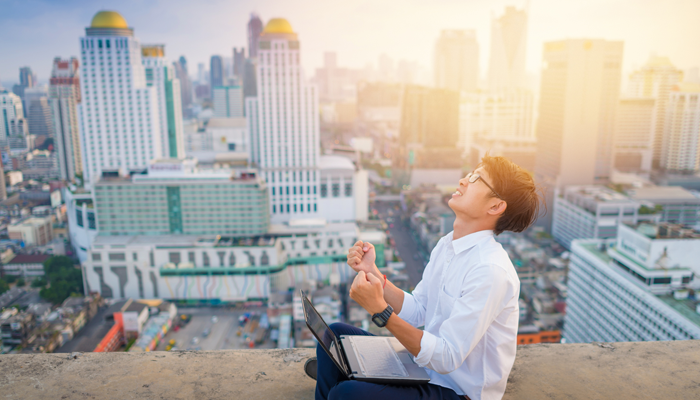 After some promising signs in December 2021, January 2022 saw the economy lose 200,000 jobs as the Omicron variant spurred shutdowns. This figure was twice the expected number, and Canada's unemployment rate rose for the first time since April 2021 by half a per cent to 6.5. These losses were mostly found in Ontario and Quebec, where infection numbers were most significant in the country.
However, experts believe a speedy rebound is likely. Dr. Kieran Moore, Ontario's Chief Medical Officer of Health, says the Omicron wave has peaked as provinces such as Alberta, Saskatchewan, and Quebec have all started to move forward with curbing mandates.
So, with that in mind, where is the best place to find a job in Canada right now? Let's dive into some numbers.
Pre-Omicron
Before the recent variant, employment rose by 0.3 per cent in December 2021. Of the 55,000 new jobs added during that time, 44,000 came from the goods-producing sector. The unemployment rate was 5.9 per cent, slightly above the pre-pandemic 5.7 per cent in February 2020.
Ontario enjoyed the biggest increases with 47,000 new jobs, a 0.6 per cent increase, which was the seventh consecutive month of growth as unemployment fell by 0.4 per cent to 6.0. Most of these new jobs were full-time positions in wholesale and retail trade and manufacturing, with men aged 15 to 24 and 25 to 54 representing most of the demographics.
Saskatchewan also enjoyed modest gains. The province added over 6,000 jobs, an increase of 1.1 per cent. Its 5.4 per cent unemployment rate was slightly below its pre-pandemic level. The most notable sector with increased employment was professional, scientific, and technical services. Men aged 25-54 accounted for the largest demographic increase.
Unfortunately, employment fell by 2 per cent in Newfoundland and Labrador in December as the province shed 4,600 jobs, mostly full-time. These numbers were partly offset by a strong November, but the total number of unemployed increased by 2,900, pulling the unemployment rate up by 1.2 per cent to 11.6.
Post-Omicron
The previously stated 200,000 job loses in January may seem like a bloodbath, but there is some cause for optimism. Accommodation and food services represented over half of that figure, which should see much improvement as lockdown measures are eased heading into the spring and summer. Also, construction added over 20,000 jobs during January, showing great resilience.
Most of those construction jobs were in Ontario. And while the province did lose 146,000 jobs in January, most of those were part-time jobs in the accommodation and food services sector. Meanwhile, employment continued to rise modestly in Saskatchewan by 0.7 per cent with gains in business and construction.
Saskatchewan has show great perseverance in the last year. Closing out 2021, the province saw year-over-year gains in health care and assistance with 8,000 new jobs, 7,400 new jobs in the trades, and 4,700 in construction. During this time, female employment increased by 10,600 and youth employment by 7,700.
If you're looking to take advantage of some of these employment opportunities, we can help. Our industry-leading, online criminal background check will you get your information within just fifteen minutes. Visit https://www.tritoncanada.ca/online-police-checks to learn more.