Addressing the Causes of Stress in the Workplace
July 11 2022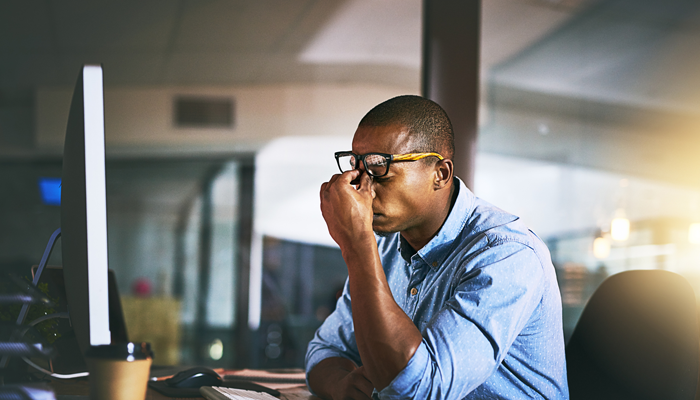 According to a recent survey, 84 per cent of Canadians working at organizations with 100 or more employees are reporting career burnout. More than 30 per cent report high or extreme levels of burnout. There are many causes of stress in the workplace, such as an overwhelming workload, toxic work environments, and personal issues. Fortunately, there are also solutions.
Causes of Stress in the Workplace
Stress can take on physical and psychological symptoms, including fatigue, headaches, depression, anxiety, and more, leading to absenteeism and diminished performance—just to name a few examples.
One survey recently polled workers on the most arduous tasks at work, and the top three were dealing with complaints, multitasking several projects and deadlines, and multiple meetings in the run of the day.
In the UK, the Chartered Institute of Personnel and Development found that 59 per cent of employees cited workload as their main cause of workplace stress. Management style and new work-related demands or challenges due to homeworking because of COVID-19 rounded out the top three.
Easing Workplace Stress
Whatever the nature of the work, any job can become stressful. So, what are some strategies for dealing with workplace stress?
First, it's important to monitor your symptoms. Analyzing how you feel and the specific things causing you stress can provide a window to solutions. Saying "work is stressing me out" is a broad statement. What specific things about work are causing you stress?
Maybe you can delegate certain tasks that are causing you anxiety. You could limit interactions with certain colleagues whom you find toxic. Answers won't always be easy. But taking a clear-eyed look at your situation is a great first step.
Second, a simple meditative routine for when you feel overwhelmed can make a significant impact. Many people get breaks throughout their day but fail to make the most of them because they don't disconnect. Find somewhere quiet to sit with your thoughts and ignore your phone, email, and other messaging apps for fifteen minutes.
Finally, making time to talk about your problems or socializing with others can alleviate stress and burnout. It's easy to bottle up all our frustrations, which can then start to feel overwhelming. If counselling isn't an option for you, chatting with friends and family can have an impact too.
We Can Help
Unfortunately, sometimes there are no solutions to the causes of stress in the workplace. The best option may be to transition into a new role somewhere else. After all, you have to do what's best for your mental and physical health.
Triton has your back. With our industry-leading criminal record checks, you'll be job-market ready. Our safe and secure online process has an industry-leading turnaround time of just fifteen minutes or less.
And with our new app, getting your criminal record check just got easier.
Check out our website to learn more.