Are Your Agents Still Asking Applicants to Provide a Credit Check? What You Need to Know
October 18 2023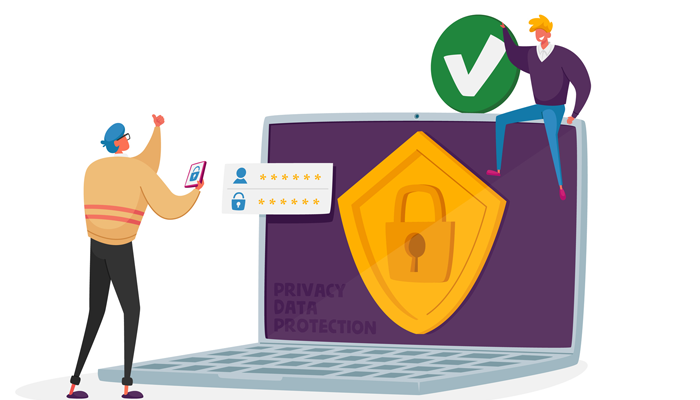 Property managers interact with their applicants only a handful of times, perhaps around 4-5 instances, which offers limited time for thorough evaluation. To establish a trust after finalizing the deal, property managers often ask tenants to conduct their own background and credit checks as part of the due diligence process. While this might seem like a convenient solution, it comes with its own set of challenges and potential risks.
The Vulnerabilities of the Current Approach
It's not uncommon to request that applicants provide their own credit reports as part of the application process. Relying on applicants to provide their own credit reports can leave gaps in the evaluation process and leave you and your employer/clients vulnerable. Fraudulent documents and misrepresentations can easily slip through the cracks, such as tampering with credit scores. In the long run, this may lead to an increasing number of issues, from late payments to property damage and complaints. In the end, these issues can cause financial harm.
This not only affects the property's environment but also exposes property managers and owners to potential legal and financial ramifications. Research by TransUnion states that 97% of property management companies experienced fraud. These types of fraud could include tenants providing false rental history or income information (tenant dishonesty) that could result in expensive evictions.
Improving the Quality of Service and Mitigating Risks
Small to medium-sized property management companies often believe they can't afford thorough applicant vetting when, in short, background check screening isn't that costly. Contrary to misconceptions, the cost of directly performing comprehensive background checks is negligible when weighed against potential risks, such as tenant issues, legal disputes, and property damage. This cycle can repeat itself until you establish a streamlined background check process.
Can a Criminal Record Prevent Someone from Renting a Home?
Yes, a property manager can lawfully prevent someone from renting a home. This is achieved through rental applications that applicants have to complete before entering a lease agreement. Most rental applications include questions about criminal records. This allows the property manager to get additional information regarding the applicant's criminal history.
Verification Checks for Accurate Decision-Making
By taking charge of the verification process, property managers can guarantee the accuracy and reliability of all information, enabling them to make informed decisions that align with the property's best interests. This also enables them to independently conduct background checks, eliminating the need for applicants to submit their own. 
Integrated Background Checks
Triton offers a variety of background screening solutions, from criminal background checks to reference verifications. Also, Triton's services can seamlessly integrate into existing systems or in-house infrastructure, streamlining the verification process. Our criminal background checks only take 15 minutes and are perfect for your quick decision-making needs, ensuring you have no reason to skip the background check process at all.