Do Volunteer Jobs Require Background Checks? Here's What You Need To Know
February 24 2021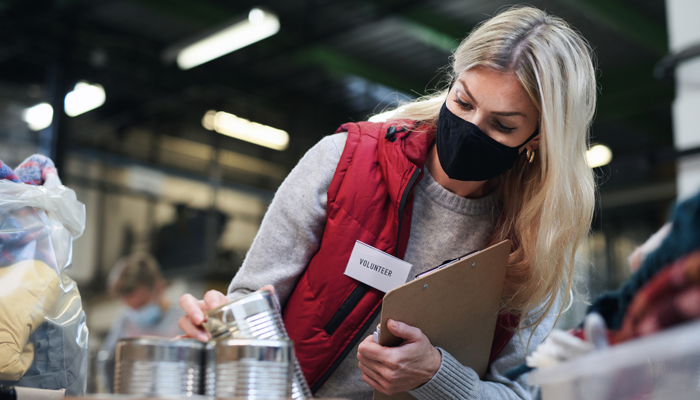 Volunteering is a great way to support your community and give back to the society.
It doesn't just help those around you but also gives you an opportunity to build new skills and add these experiences to your resume.
If you're looking to do volunteer work with a non-profit organization, you will most likely be expected to undergo some form of background check.
Why is this needed?
This is because many small to medium non-profit organizations need support in providing services to other Canadians including vulnerable persons*. For this purpose, they need to work with competent and trustworthy volunteers who can ensure that the services are delivered in a safe environment.
Public Safety Canada has thus laid down some guidelines for both organizations and volunteers.
Not every role requires strict screening. The screening requirements are dependent on the level of risk associated with a certain position. Additionally, they also depend on whether the individual is required to work with or without supervision.
Before bring volunteers on-board organizations may need to get the following information:
-Details about professional qualifications;
-Insights into the candidate's personality;
-Ability to work with vulnerable participants;
-And any criminal history.
Usually, in addition to interviews, organizations rely on reference checks.
Reference checks provide the hiring managers with a more in-depth understanding about a candidate's personality and enable them to gauge if the candidate will be a suitable fit for the organization.
In case where there is more responsibility involved or the role is sensitive in nature, organizations go one step further and request for criminal background checks to be completed.
At Triton, we enable you to receive your criminal background check report (which is an official document that can be submitted to the organization) within industry-leading turnaround times and without leaving your home!
Our criminal background check data comes directly from the RCMP's Canadian Police Information Centre (CPIC) system. Additionally, the information you share with us is checked through the National Repository of Criminal Records and may also be run through other national and local databases.
So, if you're looking to start a volunteer role or your employer has requested a criminal background check report, get in touch with us. Learn how you can get an RCMP record today by calling 1-844-874-8667 or visiting  https://www.tritoncanada.ca/personal
Are you looking for volunteering opportunities this spring? Share with us on social media. Triton Canada is on Twitter, Facebook, and LinkedIn.