Evolving Healthcare Industry – Employment Checks Are More Important Than Ever
July 12 2021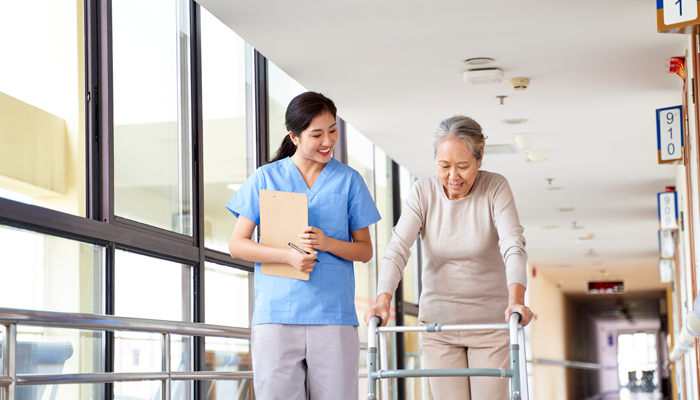 The healthcare industry is a complex network of resources, doctors, volunteers, and caregivers that work together to ensure the health and well-being of their patients.
With the rise of telehealth, advancements in medical technology and discoveries, and the need for more efficient and convenient care, the healthcare industry has evolved.
Because healthcare workers and volunteers have access to sensitive information and equipment no matter where they are providing care, you should have an in-depth understanding of who is treating your patients.
This includes employers in hospitals, family clinics, independent clinics, pharmacies, long-term care facilities, and more.
While conducting detailed background screenings on each person you hire can seem like a tedious and costly process, they are a reliable way to ensure you hire the right candidates for the job.
Here are some of the information asked when conducting background checks for workers in the healthcare industry:
-Identity verification
-Criminal record
-Professional license verification
-Employment verification
-Education verification
-Sex offender check
A comprehensive background check can provide all the information about a healthcare worker's history, qualifications, and records so you can stay compliant with legal regulations, reduce risk, increase workplace safety, and protect your reputation.
Looking specifically at Ontario regulations for practicing physicians, the College of Physicians and Surgeons of Ontario (CPSO) states that the first qualification for any class of certificate to practice medicine or to engage in any postgraduate medical training in Ontario is a medical degree.
According to Indeed, it is estimated that 40% of people lie on their resumes, and three out of four employers have caught a lie on someone's resume.
These can include:
-Exaggerating numbers, such as "organized patient database to streamline registrations by 50%";
-Inflating titles;
-Exaggerating skill proficiencies;
-Claiming language fluency;
-Hiding employment dates;
-And more.
Background checks are a great way to verify candidate applications for the accuracy of their information and ensure no exaggerations or false information exists.
You can also ask for references from past employers and colleagues to get unbiased testimonials of their work ethic, character, and soft skills.
At Triton, our different background check solutions can help you screen candidates to find the most qualified and reliable healthcare workers that you and your patients can trust.
Learn more about how we can help you by calling us at 1-844-874-8667 or visiting www.tritoncanada.ca.