Franchisor and Franchisee: Finding Trustworthy Partners
July 27 2022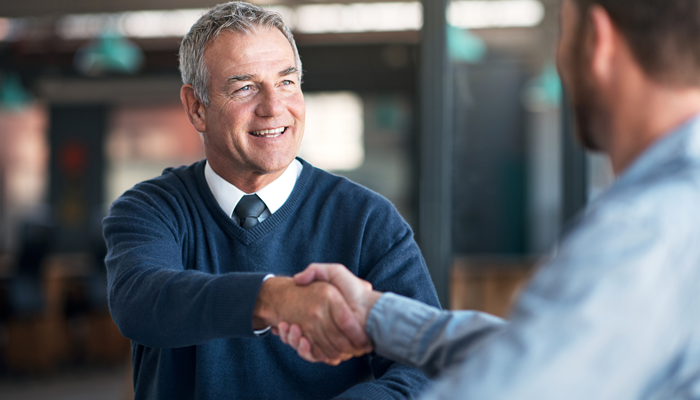 The relationship between a franchisor and franchisee is crucial for success. Because franchisees will have access to proprietary business knowledge, processes, and trademarks, brands must ensure they're partnering with trustworthy, reputable buyers. Here is a tale of two brands that highlight the need for building a foundation with strong franchisees.
Poor Foundation
A few years ago, Quiznos, a sub sandwich chain, experienced one of the worst collapses in the history of the restaurant industry. In the decade between 2007 and 2017, Quiznos shrunk from almost 5,000 locations in the US to fewer than 400. In Canada, there were 450 in 2009 and now there are approximately just 150.
How did such an aggressively expanding brand come crashing down to earth so fast? Several factors impacted Quiznos simultaneously. First, Subway, their biggest competitor, added ovens to their stores, taking away Quiznos' toasted sub advantage. Second, the recession hit just as new franchisees were trying to establish themselves.
Moreso, however, was that Quiznos was built on feet of clay. Upper management was too eager to give franchises to anyone who had the money to run a store. Relationships between franchisors and franchisees collapsed and problems snowballed into lawsuits and sadly a suicide. The brand's reputation has yet to recover.
Strong Foundation
By contrast, Tim Hortons, one of Canada's most iconic brands, continues to thrive. As we came out of the worst of the pandemic towards the end of 2021, sales were up over 10 per cent and on track to approaching pre-COVID19 numbers. Also, the coffee chain is aggressively expanding in China and will soon be opening a location in India.
We contribute part of Tim Hortons continued success to its commitment to partnering with strong franchisees. Minimum application requirements include a four-step online questionnaire and a net worth of at least $500,000 with $100,000 unencumbered funds.
Qualified candidates then must complete credit and criminal record checks.
A credit check verification provides information on a person's financial status, credit rating, reported bankruptcies, collections, liens, and more, which demonstrate a person's financial behaviour. This is obviously very relevant to brands trying to determine whether a potential franchisee is financially responsible.
A criminal record check shows a person's convictions, arrest warrants, outstanding charges, and other criminal records. And while not all convictions should disqualify a candidate from owning a franchise, it is nevertheless an important piece of brands' due diligence when evaluating an applicant.
We Can Help
We offer franchises several background check solutions with industry-leading turnaround times. In addition to criminal record and credit checks, we can also perform social media screenings to identify red flags that won't show up in other traditional background checks, helping determine whether a candidate is the right cultural fit for your organization.
To learn more call 1-416-494-4444 or visit our website.