Has COVID-19 Redefined the Role of HR?
March 01 2021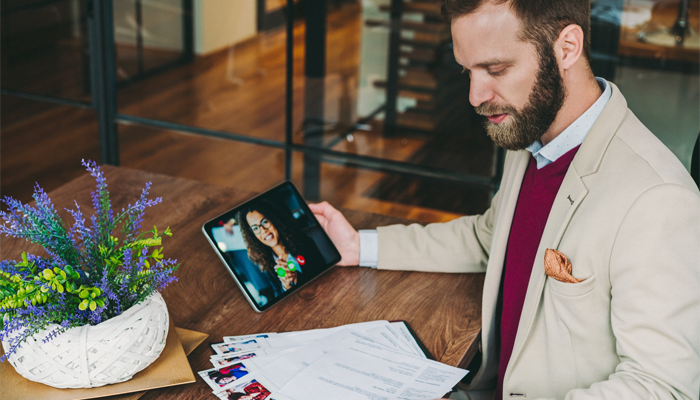 The short answer is yes!
ADP Canada survey found that over 50% of the respondents recognized that the role of their HR team has become more difficult during the pandemic.
HR professionals feel that while the traditional challenges remain, new COVID-19 related challenges such as protecting the health and wellbeing of employees, ensuring business continuity, and staying on top of rapid policy changes, have been added to the list.
Some of the key things that have changed in 2020 include:
Remote Work and Increased Need for Collaboration
Remote work is redefining HR processes across the world and it is here to stay.
Research from Gartner shows that 74% of CFOs intend to increase remote work at their organization after the pandemic. <link to: >
To make remote work a success, HR does not only need to develop new policies and put new protocols in place but also needs to work more closely with other departments such as Finance, IT, and Operations.
As many companies are making remote work permanent, HR has an added responsibility of putting policies and infrastructure, in place, to support long-term remote work. This means that there is a need to revisit even the most basic policies associated with compensation, performance management, recruitment, training, and more.
Talent Acquisition Has Evolved
2020 has been a year that saw widespread lay-offs and hiring freezes.
As companies gradually get accustomed to the new reality of working from home and virtual communication, some companies have resumed their recruitment processes.
Today, it's all about online recruiting as well as virtual onboarding. HR professionals have had to revisit their hiring processes and tweak them for virtual hiring. Be it college recruitment or C-suite hiring, the entire hiring process is now heavily dependent on Zoom calls and Microsoft Teams meetings.
Additionally, many companies have also considered working with contractors and increasing their temporary staff, as the economic uncertainty and frequent lockdowns have impacted their ability to hire permanent staff.
Communication is More Important Than Ever
It is easy to feel siloed and isolated during a global pandemic. This is why it is important for the human resources teams to promote frequent team catch-ups and organize virtual connects.
Additionally, with a fast-changing economic situation and COVID-19 related closures, HR has to proactively communicate updated rules and requirements with the employees to ensure that they receive timely and accurate guidance.
As the role of HR evolves and HR professionals deal with internal and external changes, we at Triton Canada, continue to provide support in recruitment processes. Our secure, cost-effective, and quick online background checks solutions help you in hiring individuals who can support you through these uncertain times.
To know more about our solutions call us on 1-844-874-8667 or visit  https://www.tritoncanada.ca/business.