Has the Pandemic Resulted in Women Leaving the Workforce?
March 10 2021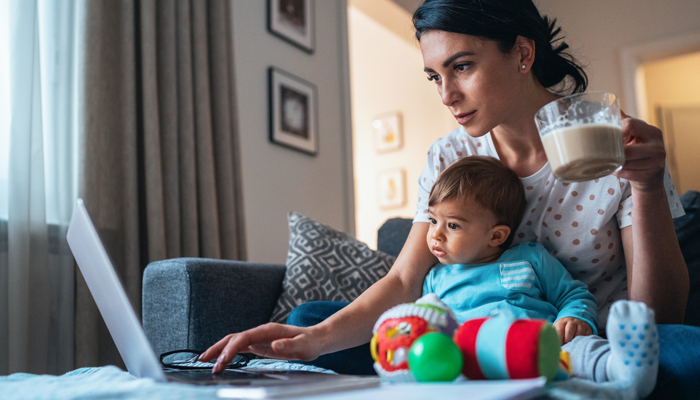 The COVID-19 pandemic has led to significant job losses over the past few months.
Though, is it true that one gender may be more severely impacted than the other?
Research seems to confirm that Canadian women have paid a heavier price during the pandemic when it comes to employment. In fact, according to a report shared by RBC, the pandemic has taken us three decades back when it comes to women's labour-force participation.
The report goes on to highlight that just between February and October, over 20,000 women had to leave the workforce. Most of these women were between the ages of 20-24 and 35-39.
On the flip side, men were picking up jobs at three times the rate at which women were leaving the workforce.
48,000 workers in the retail, accommodations, and food services industry lost their jobs in October 2020. 80% of these workers were women. Additionally, when compared to men, women accounted for nearly twice the share of the decline in labour force participation.
The two key reasons for this decline are:
I. Women generally take more responsibility around the home and when it comes to their children.
A recent survey, published on CTV News, shows that Canadian women are more likely than Canadian men to have thought about quitting their jobs so their children could attend school virtually. The survey shares that the percentage for women was 33% while that for men was 19%.
II. Women are more likely to work in industries that are hardest hit by COVID-19; these include hospitality, retail, and arts. This means that when restrictions are put into place, these women are likely to be forced out of the workforce as their industries are less conducive to remote work.
So, women may need to rethink their career choices and enter industries that can offer them greater flexibility.
As COVID-19 has affected the position of many women in the workforce, it is critical to have programs in place to facilitate women in acquiring new skills, so that they can find ways to re-enter the workforce.
If you're looking to change your industry and require a criminal background check, we at Triton can help. During the COVID-19 pandemic, we have reduced the price of our online RCMP record checks from $59 to $49.95 to save you both money and time.
Learn how you can get an RCMP record today by calling 1-844-874-8667 or visiting  https://www.tritoncanada.ca/personal