Hiring the Right People to Meet the Surge of Post-Pandemic Customers
September 13 2021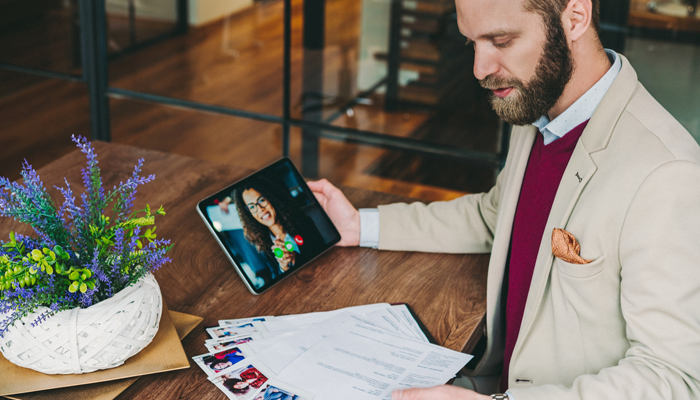 Most of Canada is almost fully back to normal with the easing of business and border restrictions, the rollout of vaccines, and the lifting of lockdowns.
In Ontario, the province entered Stage 3 of its opening plan ahead of schedule and looked at when it can safely enter the next step.
With more in-person customers and people returning to the office, businesses are competing in the post-pandemic hiring race to find the right talent for their teams.
Some businesses are offering bonus perks and flexible work schedules to gain a competitive advantage in the job market.
Here are some tips for hiring the right people in post-pandemic hiring.
The Right Talent Can Come from Anywhere
Before the pandemic, it was common for businesses to only hire local talent since commuting to the office was a must.
However, the pandemic has taught us that virtual collaboration can be just as effective and efficient and in-person collaboration.
With teams relying on Zoom conferences, online interviews, and remote onboarding, you can expand your hiring to virtually anywhere in the world.
Offer Flexibility
Many employees are indeed itching to go back into the office, but they've also developed a bigger need for having a work-life balance.
According to a study by Dice, 71% of workers indicated that remote work is still one of the most important hiring factors when they are considering a job.
Offering options like hybrid work schedules or flexible hours allow employees to have the best of both worlds – a healthy work-life balance while also getting the in-person interaction that businesses want.
Conduct Background Checks
Many industries see the benefits of conducting background checks during their hiring process.
In the world of recruiting for post-pandemic hires, background checks are even more important to ensure you're onboarding trustworthy and qualified candidates.
Before the pandemic, managers could easily monitor the day-to-day behaviours of their team to determine whether employees were performing well and reliable.
As hiring becomes more disperse and remote, background checks can help you identify exactly who you're onboarding even without them being physically present.
There are many types of background checks you can request depending on the nature of your vacant roles and your business needs.
If you're looking for a background check provider to help you during your hiring process, Triton Canada's got your back. We provide several background checks – social media background checks, criminal background checks, employment verification checks, and more – that give you the information and confidence you need to make smart hiring decisions.
Call us at 1-844-874-8667 or visit www.tritoncanada.ca for a free quote today.