Earn Extra Money This Holiday with These Holiday Job Opportunities
November 06 2023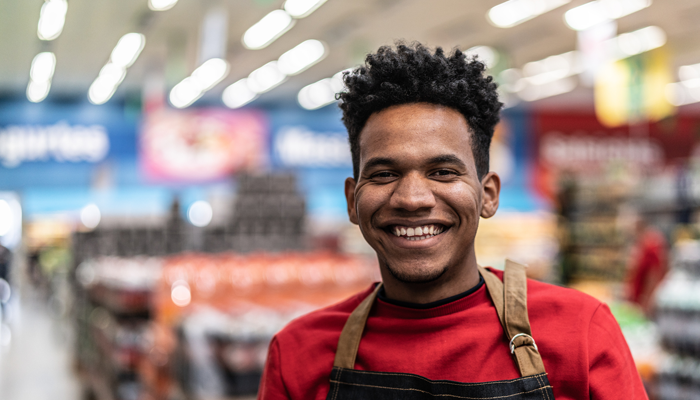 In Canada, the holiday shopping season begins in November, and even before that, seasonal recruitment opportunities become available for those seeking extra income. These opportunities are common in industries like retail, transportation, and construction, which rely on seasonal workers to maintain smooth operations. The hiring of seasonal workers ensures that businesses can effectively meet the increased customer demand. It's a win-win situation because businesses get the support they need, and job seekers can make the most of their additional income.
Qualifications Required for These Holiday Jobs
Worried about qualifications? Worry no more. Many holiday jobs don't demand specialized skills. Handling products, assisting with process control, helping customers navigate the store, and supporting sales floor operations are just some of the tasks you might encounter. It's all about enhancing the shopping experience and driving customer loyalty. After all, all retailers aim to improve customer satisfaction.
Let's explore some exciting opportunities awaiting you:
Customer Service Representative: Your friendly attitude and ability to assist customers is important. You'll respond to customer inquiries, provide troubleshooting assistance, and guide purchase decisions for a positive shopping experience.
Retail Sales Associate: Also known as a seasonal associate, warehouse associate, or store associate, this role involves various tasks. From transactions to ensuring smooth store operations, they're a crucial part of the retail team.
Cashier: A cashier's role is to ensure smooth and efficient financial transactions while maintaining a positive customer experience. Accuracy, attention to detail, strong math skills, and excellent customer service are essential qualities for success in this role.
Technician and Labourer: These roles include product handling, assisting machine operators, and maintaining work areas. It's hands-on work that keeps operations running smoothly.
Truck Driver: Truck drivers are responsible for transporting goods using commercial trucks. Their work involves driving long distances, planning efficient routes, loading and unloading cargo, and conducting vehicle inspections, especially during peak holiday periods.
When and How to Apply
It's best to start your search at the onset of the relevant season. If summer jobs appeal to you, begin applying in the spring. For winter roles, consider submitting applications during the fall season. Keep an eye out for job availability throughout the season, as some employers start hiring well in advance. You can discover these openings on retailers' websites or on in-store flyers saying, "We're Hiring." 
Getting the Green Light: Triton's Role in Background Checks
As you gear up for a new seasonal job, there's one aspect you can't overlook: background checks. Companies want to ensure they're hiring trustworthy individuals, and that's where Triton comes in. We work closely with the RCMP and local police departments across the country to deliver thorough background checks. Our quick and accurate background check service ensures you are job-ready in no time.
Conclusion
As the holiday season approaches, remember that extra income and exciting opportunities are just around the corner. Whether it's customer service, retail, or labour, seasonal jobs offer the perfect chance to earn while enjoying the holiday spirit. With Triton by your side, you can confidently step into a new role, knowing that you're backed by a reliable background check service.