How Long Does a Criminal Background Check Take?
April 07 2021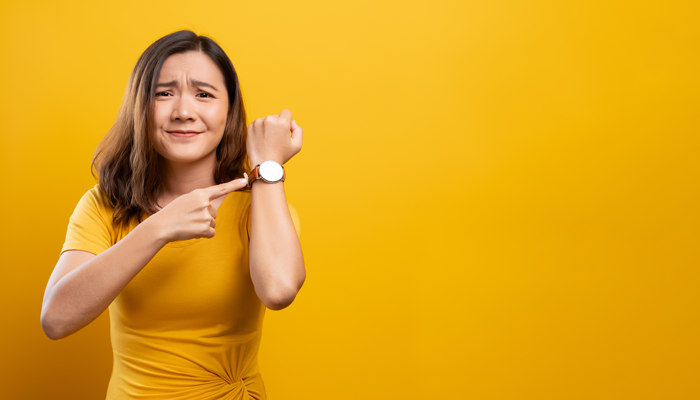 If you've received a conditional job offer or have been accepted into an educational program and you need a criminal background check – time is of the essence.
If you're wondering about a quick, cost-effective, and secure way of getting your criminal background check, you've come to the right place!
Gone are the days of going to your local police station and waiting for six-to-eight weeks to get the report…
… now you can get a criminal background check done in under 15 minutes – that too without having to leave your home!
At Triton Canada, criminal record checks* are securely done within industry-leading turnaround times.
Our background check services are available between 8 a.m. and 8 p.m., Monday to Friday, excluding holidays.
As soon as we receive your information, we run it through the RCMP's Canadian Police Information Centre (CPIC) system.
To provide a comprehensive, accurate report, we also get the information checked through the National Repository of Criminal Records and other national and local databases.
Within a matter of minutes, you receive an official document that can be presented to your employer, volunteer organization, school, and so on.
So, how can you get started?
The process of obtaining your criminal background check securely is quite straightforward. To access your criminal background check, all you have to do is visit our website www.tritoncanada.ca/personal and click "Get Started."
The information you need to provide us includes:
I.   Your full name.
II.  Your birth date and details.
III. Your full contact information.
IV. Address history for the past 5 years.
V.  Whether you have ever been convicted of a criminal offence.
VI. Payment information.
And that's it!
We take pride in being able to conduct criminal background checks as well as several types of background checks within industry-leading timeframes.
The average turnaround times for some of our other pre-employment and tenant screening services are:
-Credit Check: 4 hours
-Reference Checks: 1 – 2 business days
-Education Verification: 1 – 2 business days
-Employment Verification: 1 – 2 business days
We hope this answers any questions you may have had about the types of background checks and their approximate durations.
If you have any additional questions, feel free to reach out to us on 1-844-874-8667, by visiting www.tritoncanada.ca/personal, or by sharing them with us on social media. Triton Canada is on Twitter, Facebook, and LinkedIn.
*Note: our police record check services do not include Vulnerable Sector Checks. Vulnerable Sector Checks must be done through a police station.