How Should You Prepare for a Remote Interview?
May 12 2021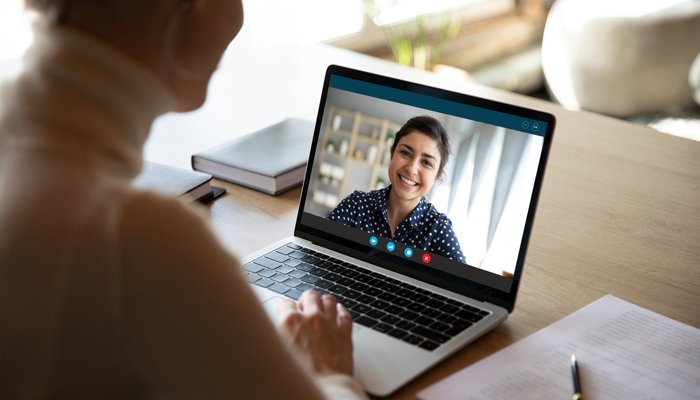 Gartner HR Survey highlighted that 86% of organizations surveyed relied on virtual interviews to hire candidates during the pandemic.
As virtual interviews are new territory for many companies and individuals – a learning curve has been involved.
Just like recruiters came up with best practices, there are best practices for candidates too.
So, if you have a virtual interview coming up, here are some things you should keep in perspective!
Preparing for the Interview
Just like in in-person interviews, it is important to do your research, learn about the company, and familiarize yourself with the job description. It's always a good idea to brush up on your knowledge about certain aspects of your job that you may be asked about.
Selecting a Location
If you're having a phone interview, you really just need to pick a quiet spot.
However, if you're preparing for a video interview … there are a few more considerations. It's good to pick a spot which is:
-Bright – so that the interviewer can see you properly.
-Is clean, organized, and looks professional – it isn't the best idea to have wires and computer accessories stacked in the background or have a view of the messy kitchen countertop.
-Shows your personality or a little bit about your life – for instance, paintings, pictures of your family, or maybe even your favourite guitar.
Checking the Equipment
Clarity of picture and sound is absolutely essential. So, if you're using a low-quality microphone or low-resolution webcam; you may not be leaving the best impression on the hiring manager.
Always do a test run to ensure everything is working smoothly.
Dressing Up as You Would for an In-Person Interview
The right attire is important (even if all of it is not visible on camera). Think about what you would usually wear to an in-person interview in your industry and dress up accordingly.
This not only makes you look presentable but puts you in the I'm ready for this interview mindset.
Be Ready Ahead of Time
Be ready at least 5-10 minutes before the scheduled interview. Your laptop or another device on which you will be having the video call should be set-up, you should have resume on hand, a list of questions ready (for when the interviewer asks you to share your questions) and a diary (in case you need to take notes).
Once you've done all this – you're all set for your virtual, remote interview!
At Triton, we support individuals and companies during the hiring process. If you're applying for a job that requires an online RCMP record check, we are there to help you get it in a hassle-free manner.
Learn how you can get an RCMP record today by calling 1-844-874-8667 or visiting  https://www.tritoncanada.ca/personal