How Social Media Checks Strengthen Company Culture
April 19 2023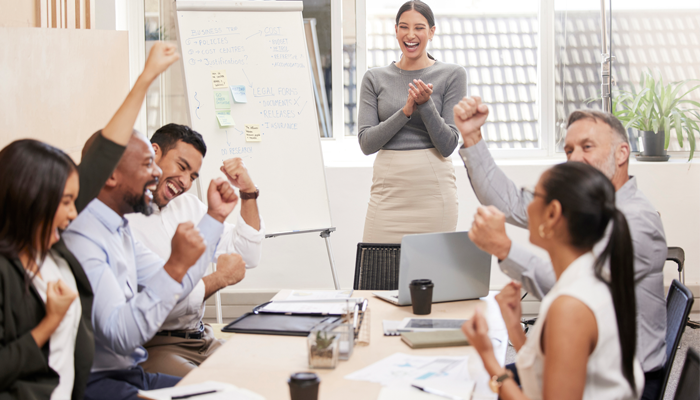 According to research from Deloitte, 94% of executives and 88% of employees believe company culture is critical to business success. There is a strong correlation between a positive company culture and employees who feel motivated. Accordingly, 83% of executives and 84% of employees say a motivated workforce is the driving factor that contributes to a company's success.
Of course, building a strong company culture is easier said than done. The concept can feel abstract and difficult to articulate. Here's a strategy that uses social media checks to drive tangible results.
Define Your Culture
It's hard to grow a positive company culture if you don't know what your culture is. This is something many organizations take for granted. Either they don't have their culture defined or it's a vague platitude that's identical to countless other companies.
It's vital to take the time to establish a value statement that represents what you believe your company should represent. Try envisioning what your positive company culture would look like. What would a motivated employee at your company look like? How would they act?
Once a culture has been defined, you can clearly articulate it to your employees, so they can start contributing to that culture as well.
Recruit Accordingly
Now that you have defined company culture, you can integrate that into your recruitment process. By hiring candidates that align with your culture, you will build upon it.
Social media checks will dig deeper beyond the resume and interview. Reviewing a candidate's online presence is a great way to see if they're a good cultural fit.
Social media checks reveal red flags that aren't found using traditional background checks, like posting about former employers or colleagues, discriminatory attitudes, and other inappropriate behaviour.
Create a Safe Working Environment
It goes without saying that to have a positive company culture, employees need to feel safe.
First, they need to feel physically safe. Integrating criminal background checks into your recruitment process as well as regularly updating them for current employees will help ensure your team is trustworthy.
A criminal background check shows a person's convictions, arrest warrants, outstanding charges, and other criminal records. Not all convictions should disqualify an employee, but it's important to have a full understanding of who you're bringing into your team.
Secondly, employees need to feel psychologically safe. Using social media checks as part of the recruitment process will help ensure you're not hiring toxic individuals.
Hire With Confidence
Now that you know how to build a positive company culture, it's time to start building the right time around that vision. Triton can help. We offer thorough pre-employment screening services like social media checks and criminal background checks with industry-leading turnaround times.
See for yourself. Visit our website today to request a demo.