How to Manage Social Media and the Workplace
April 05 2023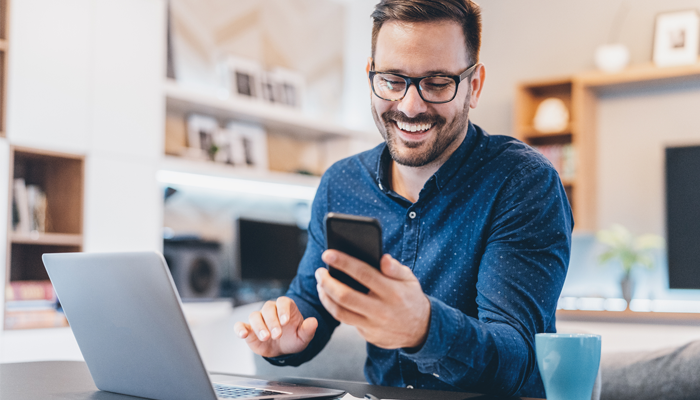 Elon Musk's dramatic beginning as Twitter's new CEO has sparked a lot of discussions around social media and the workplace. As part of his sweeping cuts, 3,700 employees were laid off and hundreds more reportedly quit in reaction to his changes.
Further, there were reports that Musk had fired a group of employees for criticizing him on internal Slack channels. This led to public criticism from HubSpot executive Katie Burke, who said on LinkedIn that great leaders need to be able to handle criticism. Moreover, job seekers looking for a more friendly work environment were welcome to apply to her company.
This raises important questions about the use of social media in the workplace. Does your company have a social media best practices policy? Here are some ideas to consider.
Social Media and the Workplace
More than 80% of employees believe that social media can improve work relationships. However, more than half of employers block access to social media platforms during working hours because they believe it reduces productivity.
On the one hand, social media does offer employees the chance to take a mental break when appropriate while allowing them to engage with colleagues, which can build team chemistry. On the other, it can be distracting and there's the risk of employees saying inappropriate things online that can reflect poorly on the organization.
Whether at work or home, employees are most likely to be using social media, and they're also likely to talk about work to some extent, which is why it's important to formalize social media best practices for your team.
1.  Personal vs Professional Use
Social media can blur the lines between the personal and the professional. That's why it's important to clarify which channels are appropriate for which role. For example, it's reasonable to request employees not post about company business on their personal Facebook page. However, LinkedIn would be more appropriate.
2.  Rules of Engagement
Further, it's important to establish what's considered professional when discussing your company on social media, even if it's a more professional site like LinkedIn. Official company news, job openings, and upcoming events are all great content to share.
Nonetheless, it is possible to offer criticism about the company or the industry whether it's on public forums like LinkedIn or internal Slack channels. What's important is that these criticisms be framed constructively. Angry rants reflect poorly in public and create unhealthy conflict internally.
3.  Implement Social Media Background Checks
If you want to maintain a healthy dynamic between social media and the workplace, social media background checks are a great tool. Employers can determine whether a job candidate has a track record of posting inappropriate content about their work.
Additionally, a person's online behaviour will reveal whether they're a good cultural fit in your organization.
Canada's Leader in Social Media Screening
If you want to leverage social media background checks to establish healthy boundaries between social media and the workplace, Triton can help. Our experts follow all government regulations to deliver comprehensive reports with industry-leading turnaround times.
Interested in a demo? Check out our website to learn more.