How to Plan for Post-COVID-19 Hospitality Recruitment?
October 19 2020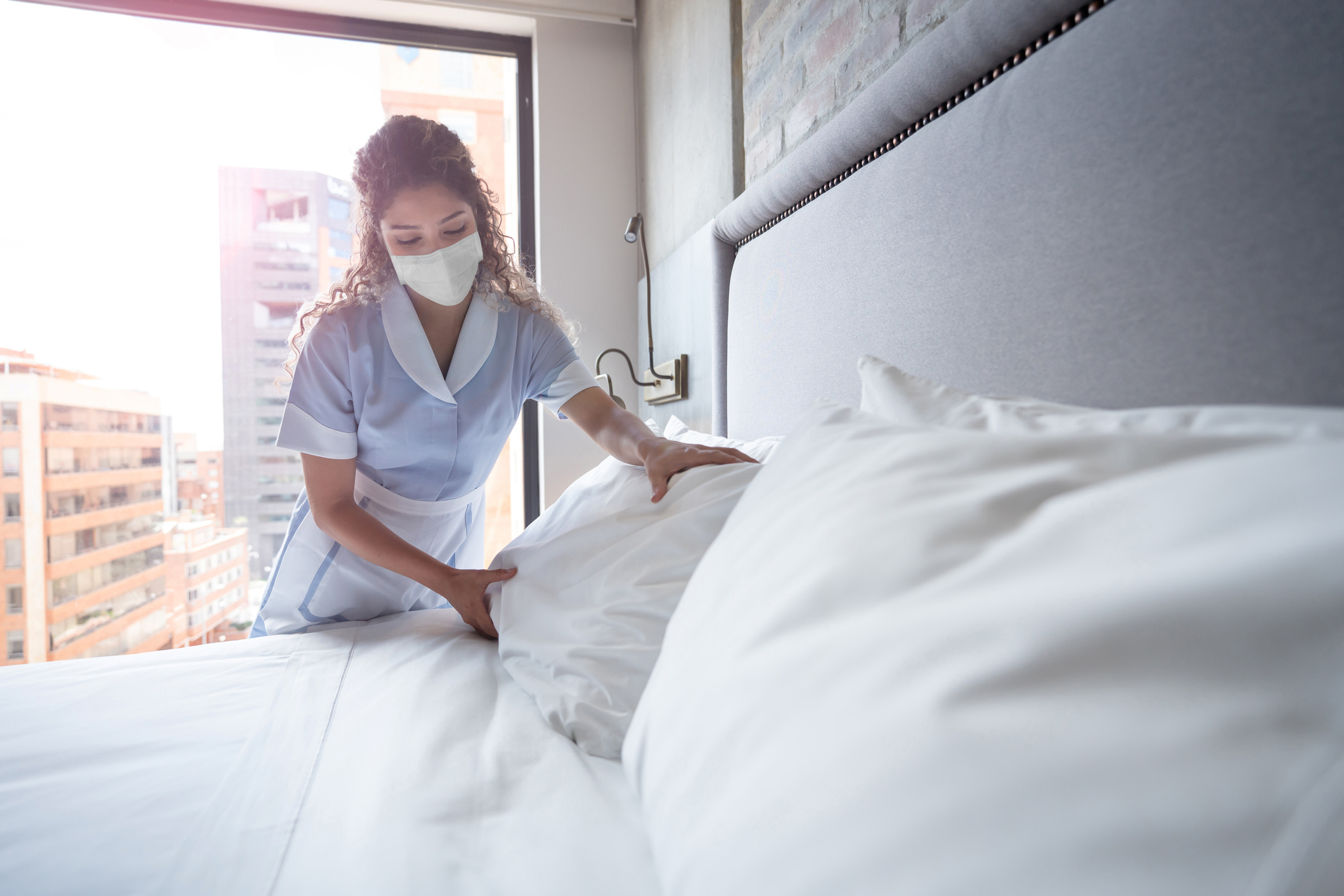 One of the industries that was hit the hardest by the COVID-19 pandemic was hospitality.
Restaurants, hotels, and guest houses closed their doors to visitors in early spring – as the virus continued to spread and authorities scrambled to contain the growing cases.
CTV News also confirmed that the service sector witnessed the biggest drop in activity, with job postings in hospitality, food service, and tourism falling below 60%.
However, as the COVID-19 cases are declining and the economy is opening up, things are looking up for the hospitality industry!
In fact, many Canadians are now more open to dining at restaurants and outdoor patios.
This positive sentiment is reflected in the July 2020 statistics released by Statistics Canada. Employment in the accommodation and food services sector rose by 101,000, an increase of 12.3%.
So, as you gear up to welcome customers and look to hire service staff, we share some insights for recruiting the right talent.
a) Hiring the 'Right' Candidate
These are tough times, so it is more critical than ever to hire individuals who are not only right for the job but are also a good fit culture-wise.
When you're working with a tight budget and a short hiring timeframe – you can't afford bad hires.
b) Leveraging Digital Recruitment Solutions
If you're preparing to open your hotel or restaurant – it may be a good idea to leverage digital solutions to connect with candidates at the early stages of the recruitment process.
This helps you speak with more candidates in a shorter span of time.
You can either use video calling solutions like Zoom or conduct interviews through a video interviewing software.
c) Candidate Screening
Once you've sifted through resumes, interviewed candidates, and made initial selections – focus on pre-employment screening.
Screening can not only help you hire the people who have the appropriate skills and qualifications for the job but also flags issues that can't be seen in interviews. For instance, the candidate could have:
-Exaggerated his/her qualifications.
-Been involved in workplace violence.
-Have a criminal record.
-Misrepresented past professional experience.
-Driving infractions (this is relevant if their role requires driving people or making deliveries).
A thorough screening can help in identifying all of these potential issues.
At Triton Canada, we offer pre-employment screenings that help mitigate hiring risk, find the most qualified candidates, and more. Discover our solutions by calling 1-844-874-8667 or visiting www.tritoncanada.ca.
Do you currently perform background checks on your potential hires? Share with us on social media. Triton Canada is on Twitter, Facebook, and LinkedIn.