HR Leaders: Everything You Need to Know About Working With Sensitive Data and Canadian Background Checks
February 15 2023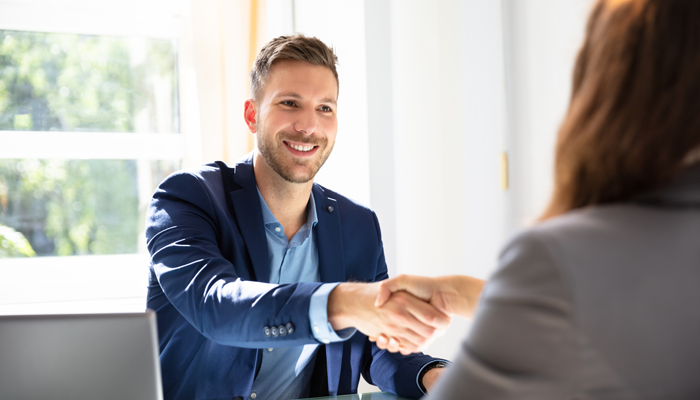 Canadian background checks are essential to HR leaders in the financial industry because employees are entrusted with incredibly sensitive data. Not only do employees in the financial sector handle clients' money, but they also have access to company finances, intellectual property, and more. This creates a great potential for fraud and other types of extortion, making it vital that employers vet candidates.
In their 2022 Report to the Nations, the Association of Certified Fraud Examiners (ACFE) identified the banking and financial services industry as having the highest amount of occupational fraud schemes. The median loss of these schemes was USD 100,000 and 46 per cent were caused by corruption.
Here's how your organization can reduce risk.
How Canadian Background Checks Can Help
First and foremost, employers in the financial sector should be screening candidates for crimes such as fraud. A criminal background check shows a person's convictions, arrest warrants, outstanding charges, and other criminal records.
While a criminal background check is a great first step in the screening process, there's more work to be done. According to the ACFE, 89 per cent of internal fraudsters had no prior convictions. So, how can you spot a risk?
According to the ACFE, 85 per cent of internal fraudsters had at least one of the following red flags:
They live beyond their means.
They have financial difficulties.
They have an unusually close relationship with a customer
A credit check verification will help identify the first two red flags by providing information on a candidate's financial status, credit rating, reported bankruptcies, collections, liens, and more.
As you can see, spotting a potential fraudster isn't necessarily straightforward. Sometimes it takes an outside-of-the-box approach.
A social media background check will identify red flags that aren't usually found using traditional Canadian background checks. For instance, a social media background check can determine whether a candidate or employee has an unusually close relationship with a customer, as the ACFE warned against.
Finally, delegating reference checks to a qualified third-party provider can help you gain greater insight into a candidate.
An applicant may look great on paper, but what are they really like to work with? A trained referee will know the right questions to ask to gain a complete understanding of a candidate's behaviour and tip you off against any of those red flags.
Industry-Leading Canadian Background Checks
Triton is an HR leader's best friend. We offer a suite of Canadian background checks with industry-leading turnaround times. Even better, our solutions can be easily integrated into any of your existing HR software.
Visit our website today to request a demo.