What Does the Job Market in Canada Have in Store for 2022?
January 10 2022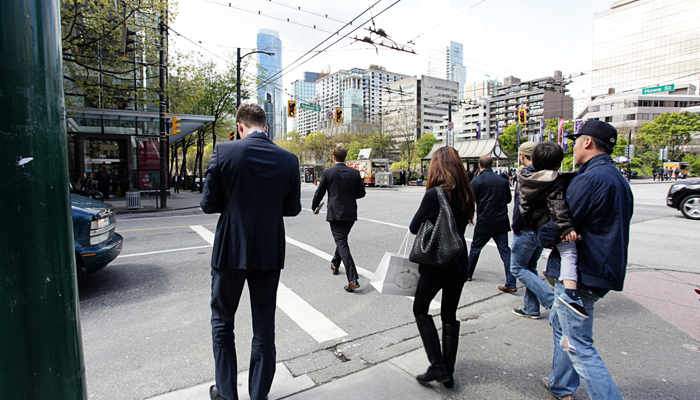 Where the job market in Canada is concerned, all indicators are signalling that Canadian employees will see more opportunity and the ability to earn higher wages coming into 2022.
A recent article in the Financial Post reported that the Canadian unemployment rate decreased for the fifth consecutive month in October, but that growth was slower than expected given that in September there were 157,000 jobs created. Bay Street economists had previously predicted that there would be 50,000 new jobs created in October, but the number fell short at 31,000.
Even with the lower number, there was still growth in the job market in Canada, just slower than expected. Some have speculated that the numbers are skewed because of companies suspending and terminating unvaccinated employees as they institute mandatory vaccination policies.
While those are some of the most recent statistics, we should also talk about word on the street. Companies across Canada are buzzing about the difficulties they're having filling vacant positions. A recent article from Express Employment Professionals, a Canadian staffing company, revealed that 4 out of 5 (84%) Canadian companies expect to face hiring challenges coming into 2022 with 1/3 citing competition as the reason. Another 1/3 cited difficulty assessing candidates' skills, and the last 1/3 cited the talent pool not being up to par with the company's needs.
An article released by CPA Canada cites decreased immigration and Canadians who elected to retire early as a result of the COVID-19 pandemic as other major contributing factors that have led to labour shortages. Another interesting observation in the article deals with Canadians who have changed career fields because they previously worked in sectors decimated by the pandemic and are now finding their skills aren't compatible with available jobs. This was also noted in the Express Employment Professionals article, reporting that 1/3 of companies had indicated the current talent pool not being up to par contributed to their hiring challenges.
There is no doubt that the current market is an employee's market and will continue to be so coming into 2022. The benefit to you is that tons of opportunities are available, and so is the ability to earn more income as companies compete for the candidates that do fit their requirements.
How can you take advantage of these trends?
-Apply for what you are most qualified to do: Perhaps you came out of the restaurant industry. In this instance applying for a job as a mechanic, for example, may not be the best choice (if you have no training or experience). Perhaps an opportunity in a call centre offering customer service is more closely linked to your prior experience in a service-based industry.
-Upgrade your skills: There are tons of programs available to Canadians who want to upgrade their skills. If you are on EI, they offer the Second Career program. Also, in Ontario initiatives have been announced to help more people train for new careers.
-Put your best foot forward: Put effort into your resumé to show the skills you have that match. If you are applying for a job where you don't have the most on-the-job experience but have done volunteer work or other work that would support that you are the right fit, highlight it. For example, you want to apply as a porter in a hospital and have never been a porter in a hospital as paid employment, but you did volunteer at an old-age home for five years, which included porting patients. Think outside the box and make sure you let all your relevant achievements shine. We also recommend customizing your resumé for the role you are going after and keeping what you highlight specific and relevant to that role.
-Highlight transferrable skills: You may have more soft skills than you realize. For example, if you worked in retail previously, you may be able to quickly solve challenging problems, or might have trained other staff members coming in. Don't just list standard duties on your resumé; focus on the accomplishments that are unique to your skillset and applicable to any job.
-Look for opportunities to connect with employers one-on-one, such as through virtual job fairs: These types of online events can give you the chance to speak directly to hiring managers and understand what they are seeking in candidates. It's also a great opportunity to ask about ways to develop your skills, or to see if the company offers on-the-job training or upskilling.
Come into 2022 with a bang and ready to land all the new opportunities that the Canadian job market will have in-store.
Thinking of applying for a job in an industry that would require a criminal background check? We have you covered. Visit https://tritoncanada.ca/online-police-checks to obtain your criminal background check quickly and securely online.