Jobs at Indeed Canada: How to Stand Out
May 02 2022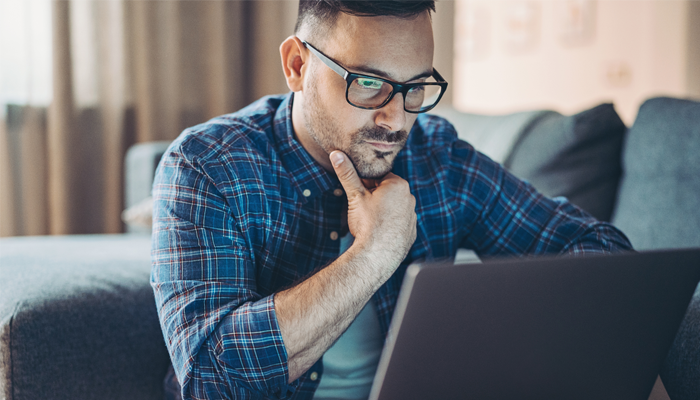 According to Indeed, the online job board has over 250 million unique monthly visitors with ten jobs added every second. It's no surprise then that they're consistently one of the most popular job sites.
However, with popularity comes competition. Even before the pandemic, online sources represented 86 per cent of interviews and over 70 per cent of hires. According to Glassdoor, Indeed's sister company, the average corporate job opening attracts 250 resumés, of which only four to six are offered an interview.
When it comes to applying to jobs at Indeed Canada, it's important to stand out. Here are some tips to help you land that coveted job.
Shoot Your Shots
According to the US Bureau of Labor Statistics, people who sent out between twenty to eighty applications had the highest probability of receiving a job offer at over 30 per cent. Indeed recommends applying to ten to fifteen different jobs weekly and two to three daily.
With that being said, you shouldn't just spray and pray. Take your time and research the requirements and make sure you have the relevant skills.
Taylor Your Resumé
If you've done your research and feel like you're a good fit for an opening, it's important you clearly demonstrate on your application how your strengths are right for the job. If the job is for highway construction, the employer wants to see your labour experience and not your knowledge of computers.
Sending out the same resumé to multiple openings is unlikely to be successful. The ideal practice is to build a flexible resume that you can make minor adjustments to as you apply to different jobs, emphasizing different keywords according to the job posting's details.
Cover Your Bases
Unless a job posting specifically states not to include a cover letter, then you should write one. ResumeLab surveyed 200 recruiters, HR specialists, and hiring managers and over 80 per cent said cover letters were important for their hiring decision. And yet, even when a posting says a cover letter is required, less than 40 per cent of applicants submit one. Again, research the requirements.
As to what include in your cover letter, according to the ResumeLab survey, over sixty of respondents indicated explain the motivation to job the company as the most important aspect. Other relevant topics include describing career objects and explaining the reasons for changing careers or employment gaps.
Also, try to find the name of a hiring manager to address your cover letter. According to CareerBuilder, over 80 per cent of applicants use the impersonal "To Whom It May Concern." A quick search on the company's website or LinkedIn page is an easy way to standout from the crowd and show you're serious.
When you're ready to start a new position, having your criminal background check ready is one of the best ways to be prepared. Our online background check is safe and secure and can be completed within fifteen minutes. Visit https://www.tritoncanada.ca/online-police-checks to learn more.