Newcomers Jobs Canada: A 2022 Guide
March 28 2022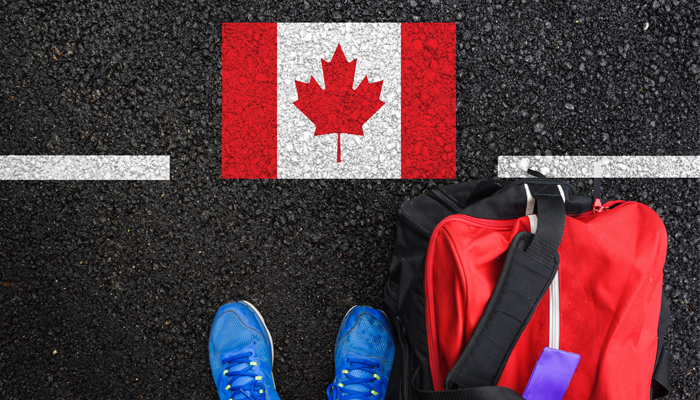 Despite the challenges of the pandemic, Canada welcomed 401,000 newcomers in 2021, the most in history. The federal government is hoping to surpass this new benchmark in 2022 with an additional 411,000 new permanent residents.
This is welcome news because there are plenty of jobs for newcomers in Canada. Immigration accounts for nearly all our labour force growth and 75 per cent of our population growth. Addressing labour shortages in key sectors, immigrants represent over thirty per cent of pharmacists, physicians, and dentists.
The federal government is investing $85 million to reduce backlogs in the immigration system to further speed up the process. In addition, through the Provincial Nominee Program (PNP), provinces and territories can work with the federal government to create their own immigration streams tailored to their own unique market and economic objects, which also helps smaller provinces to compete with larger provinces like Ontario, Quebec, and British Columbia for immigration.
Here are some of the initiatives different provinces are taking.
Alberta announced a new immigration program targeting technology jobs called The Accelerated Tech Pathway. Engineers, medical laboratory technicians, and graphic designers can get their application for permanent residency fast-tracked.
British Columbia recently launched their Entrepreneur Immigration Regional Pilot, which aims to attract foreign national to start and run a business in smaller communities across the province with populations under 75,000 and are 30 kilometres away from a city.
Through the Manitoba Skilled Worker Immigration Stream, the province offers multiple pathways for candidates to submit to their PNP.
Beginning April 2022, international students who graduate from one of New Brunswick's four private career colleges and who studied in one of nineteen specified occupations will be able to apply to the PNP. The occupations and schools are listed here.
Priority Skills Newfoundland and Labrador invites individuals who have worked at least one full year in the last ten years in high demand sectors such as technology, health care, aquaculture, agriculture, and more.
Looking to address shortages in the food sector, Nova Scotia recently added three new occupations in their Occupations In-Demand Stream including 1) food and beverage servers, 2) light duty cleaners, and 3) food counter attendants, kitchen helpers, and related support occupations.
Ontario offers three express entry streams: Human Capital Priorities Stream, French-Speaking Skilled Worker Stream, and the Skilled Trades  Stream. The province nominates around 8,000 newcomers yearly.
Punching above its weight, Prince Edward Island has the highest intake of immigrants per capita in the country, likely due to their PEI PNP Express Entry, which has two base categories: the Labour Impact and Business Impact categories.
Saskatchewan recently launched the Hard-to-Fill Skills Pilot enables employers to recruit international for in-demand occupations like health care, manufacturing, agriculture, ag-tech, construction, hospitality, and retail.
Make sure you're ready for the job market with our industry-leading, online criminal background check. It's safe, secure and can be ready for you within just fifteen minutes. And thanks to our reputable network, we can complete screenings in 164 countries around the world. Please visit https://www.tritoncanada.ca/online-police-checks to learn more.