Looking for Work-From-Home Jobs in Canada? Read This
May 15 2023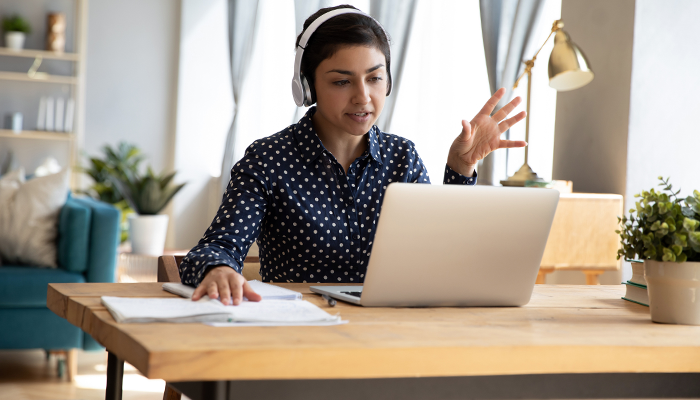 The trend of work-from-home jobs in Canada shows no sign of slowing down.
At the peak of lockdowns in 2020, 40% of Canadian employees worked from home. There was an expectation that once lockdowns ended, people would start returning to their workplaces. But this hasn't been the case.
As of April 2022, nearly 20% of Canadian employees were still working from home. Furthermore, nearly 80% of Canadian employees say they'd rather work from home.
If you're looking for work-from-home jobs in Canada, you're in luck. Right now, with a historically tight labour market, job seekers are in a strong position to negotiate favourable working conditions.
Here's a look at work-from-home jobs in Canada across different sectors.
Work From Home Jobs in Canada
You may be surprised to learn that the leading sector for remote work right now in Canada is healthcare. Indeed, 15% of healthcare workers are remote. These positions include:
Medical advisor
Remote consultant and pharmacist
Virtual medical assistant and nursing
Medical transcriptionist, writer, coder, and biller
These positions often require postsecondary degrees, diplomas, or certificates.
With a 10% remote workforce, tech and internet-based companies are logical candidates for work-from-home jobs. Many in the industry are tech-savvy and can easily adapt to remote work software. Many positions like software developer, IT support, consultancy, and project management can be performed remotely.
Accountant, account management, and bookkeeping are three of the most in-demand remote jobs right now. So, it's not surprising that 9% of workers in the finance sector are remote. Other commonly remote positions are analysts, consultants, and financial technology experts.
While many kids have gone back to school, there is still great demand for online education. In fact, 8% of educators work remotely. For instance, there are lots of opportunities for ESL teachers. Remote education can also include training employees for private companies. Content creators can also find work creating audio and video material for educational purposes.
You may be surprised to learn that 7% of workers in the manufacturing sector are remote. These remote positions are often related to design and consulting. There is also great demand for logistics/supply chain support. There are also remote working opportunities in manufacturing for environmental consultants, engineers, and lawyers.
Ready to Apply?
Are you applying to Canadian companies with work-from-home positions? We can help. Triton's online criminal background check is safe, secure, and fast. We'll get you the results you need via email within just 15 minutes. And it can all be done from your home!
Check out our website or download the app today.