Scam Job: How to Spot a Fake Posting
May 09 2022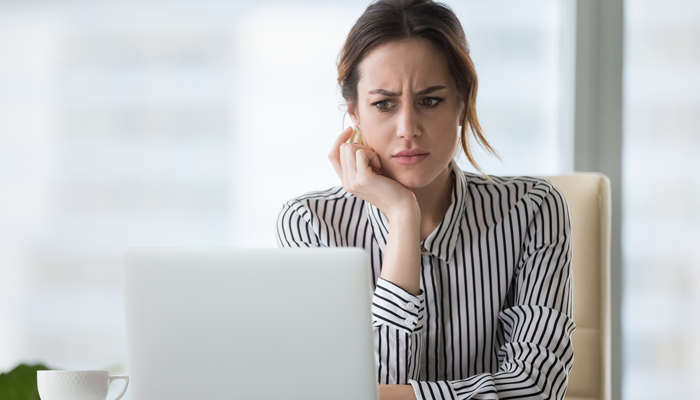 As if the pandemic wasn't hard enough on people and workers, the number of scam jobs have nearly doubled in Canada. According to the Better Business Bureau (BBB), complaints to the Consumer Anti-Fraud Centre (CAFC) increased by 83 per cent from 2,414 in 2019 to 4,429 in 2020, which represented loses of nearly $4.5 million. This is a significantly greater increase in percentage compared to the US where job scams increased from 14,493 to 16,879, 16 per cent, over the same time difference.
Nearly 30 per cent of the reports were from people between the ages of 25 and 34. Over 66 per cent of complainants were women. The BBB wasn't aware of scammers particularly targeting women and speculated whether women were more likely to file a complaint. Over half of victims were unemployed and the median amount of money lost was $1,000.
Many scammers pose as recruiters with unsolicited job offers online or over the phone. This usually leads to trying to get personal and financial information, driver's license number, or social insurance number. They may send a fake cheque that bounces but gives them your banking information.
In one recent incident, scammers used information from a business in British Columbia, including the logo from their website, and asked the victim to purchase gift cards for clients, which they would supposedly reimburse with cheques that turned out to be fraudulent.
There are also fake job postings on hiring sites that are used to collect personal data. Other reasons include gathering email addresses to sell to other parties for spamming. Employers make create fake job postings to gauge the talent pool or see if current employees are applying elsewhere.
There are a number of resources people can use to complain about scams or to research potential scam activity, including the BBB scam tracker and the CAFC's website. It's also crucial to always research any potential employer online or through contact information provided on the positing. If contacts can't be confirmed through Google, then it's probably a scam.
Other red flags include no company information provided, grammatical and spelling mistakes in the text, or if money or personal information is immediately required. Finally, whenever in doubt, if a job offer feels too good to be true, trust your instinct.
However, if you have done your due diligence and are ready to apply to a job opening you feel confident about, one of the best ways to be prepared is to have your criminal background check ready. We offer safe and secure, online background checks in just fifteen minutes. Visit https://www.tritoncanada.ca/online-police-checks to learn more.