Should You Be Looking Into Background Checks For Freelancers
April 05 2021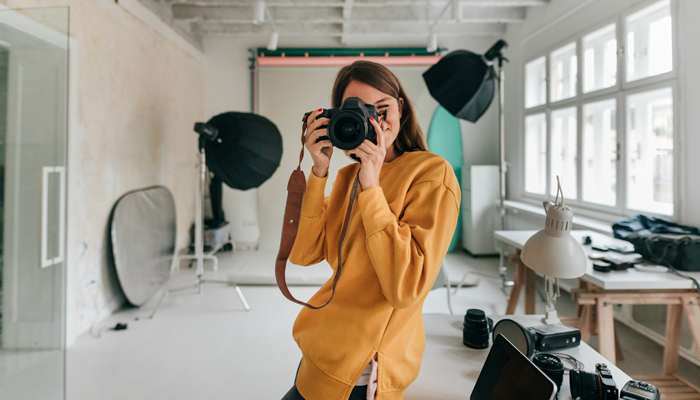 When hiring freelancers, it has been a general practice to skip background checks.
Though, as the employment landscape changes, remote work increases, and the percentage of freelancers (or gig workers) in the economy rises, it becomes more important to vet the candidates.
Statistics Canada research published in 2016 estimated that gig workers accounted for about 8-10% of Canada's workforce.
This number is expected to have increased significantly since then.
Research has also been conducted to understand the nature and experience of freelance professionals.
The top three of Canada's National Occupational Classification (NOC) categories in which women are involved in gig work (about 60% of all gig work done by women) are:
-Sales and service occupations (22.1%)
-Occupations in education, law and social, community, and government services (20.3%)
-And Business, finance, and administration occupations (17%).
For men, the top three NOC categories (accounting for 47% of all gig work done by men) are:
-Trades, transport, and equipment operators and related occupations (19.6%);
-Sales and service occupations (16.2%);
-And Business, finance, and administration occupations (10.8%).
Coming back to the question of background checks for freelancers, why have they become so important?
There are a few reasons for this:
Firstly, even though freelancers don't have a permanent position with the company, they can have access to confidential information about customers or the company itself. If this is the case, it means that, if they are not trustworthy or have a dodgy history, there is a possibility that they can misuse this information and negatively impact the company's reputation.
Additionally, in today's remote work environment, most of the interviews are conducted online. This means that you probably won't get a chance to meet the individual. If the applicant isn't a part of your professional network or hasn't been referred by a colleague, how can you be sure that the person is who they claim to be and that he/she is based in Canada?
Lastly, even if the employee isn't going to work for a long duration with your company; he or she is still associated with your brand. This means that the way they conduct themselves in the professional sphere can reflect negatively or positively on your organization.
This is why it is strongly recommended to perform pre-employment screenings to ensure that you cover all your bases.
This is where an experienced background check provider comes in.
At Triton Canada, we offer a number of checks including criminal record checks, employment history verifications, educational checks, driver's abstracts, credit checks, reference checks, and more.
If you're already a Triton client, it's easy to add these to your account. Contact your account manager to learn more.
If you're not a Triton client, it's easy to become one! Contact us at 1-844-874-8667 or visit www.tritoncanada.ca for a free quote.