Should You Be Rescreening Employees?
August 30 2021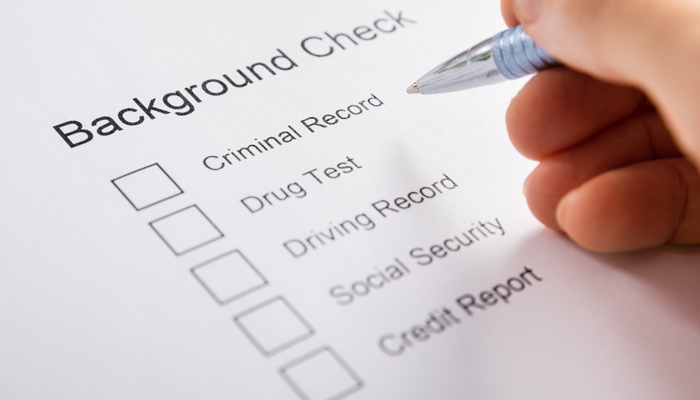 Once you have conducted your pre-employment screenings and hired the candidate you want, that's it, right?
Wrong.
Hiring a candidate that meets your expectations during the application, interview, and pre-employment screening process doesn't guarantee that the candidate will continue to excel.
Even if you hired the most qualified employee with the perfect credentials and background, anything could happen during their employment time with your company.
In addition to conducting pre-employment screenings, post-employment background checks should also be an essential hiring best practice.
Post-employment background checks are conducted on current employees, and they should be on an ongoing basis.
In a 2017 survey, 48% of employers don't rescreen their employees after hiring them.
Rescreening employees are a great way to ensure that your employees continuously meet the high expectations that your company needs for long-term growth and success. It also helps you mitigate risks that could occur, such as fraud and theft.
It's also useful when you require your employees to receive certifications, such as CPA certifications, or when the role involves renewing licenses, such as real estate licenses. Rescreening employees help you regularly verify the qualifications of your workforce.
For records like driver's abstracts, where the record only provides a 3-year history in Ontario, rescreening your employees ensure that they maintain clean records so you can protect the safety of your workers, clients, and company reputation.
Although rescreening employees cost money, resources, and time, keeping an employee that isn't productive, has the proper credentials, or works well with your company goals and the team can be even more costly.
When Should You Rescreen Employees?
One of the reasons for rescreening is when an employee changes role or gets promoted. Different jobs require specific licenses, education levels, skills, and records that should be verified before an internal move occurs. For example, if an employee moves to a role that requires handling financial information, a credit check verification should be conducted.
Generally, one of the best practices is to rescreen employees annually or after a certain period of employment.
Having a partner like Triton Canada take care of your rescreening process saves you time, money, and stress. Our background checks are not only fast and affordable, but they can integrate into your applicant tracking system so you can easily make decisions based on the information you receive.
Learn more about how we can help you by calling us at 1-844-874-8667 or visiting www.tritoncanada.ca.