Should You be Worried About a Background Check?
November 24 2021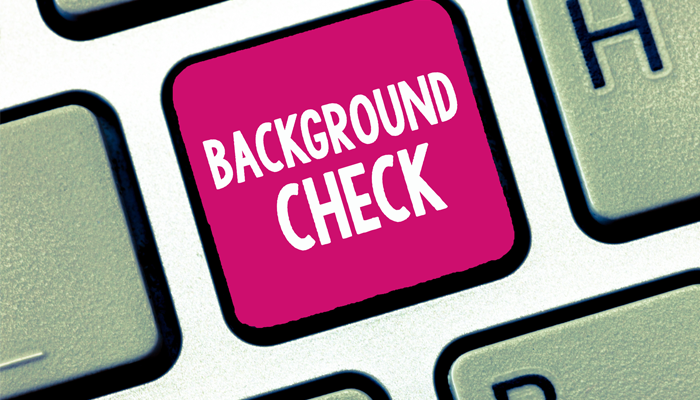 According to a 2018 report from HR.com in association with the National Association of Background Screeners (NABS), 60% of employers conduct background checks during the hiring process only, and some recruiters also conduct screenings during other times of an employee's tenure.
The biggest reason for background checks is to increase workplace safety and protect your employees, customers, and organization. Other reasons for conducting background checks include:
-Improving the quality of hires;
-Laws and regulations mandate background checks in certain industries;
-Protecting company reputation, and;
-Preventing and reducing theft and other criminal activities.
Many times, candidates are worried about background checks because they fear rejection after nailing the interview.
Don't panic! There are many misconceptions about background checks, but they are safety precautions that employers take to ensure they are hiring the right people into the organization.
The background screening has many pieces and, as you move along the hiring process or even after being hired, screenings might be required.
The first thing you should know is that recruiters must ask for consent before conducting a background check. You will see in the application process whether a background check is necessary and the type(s) of screening that will be conducted.
For example, a financial institution might ask for a criminal record check and a credit check before hiring you, and a logistics company might request a driver's abstract. Regardless of which background checks are performed, you will be 100% aware with no surprises.
It's important to understand that recruiters and employers aren't specifically looking for reasons to reject your application.
Of course, if there are any red flags or concerns, it might spark a further investigation into your background and cause employers to think twice about your application. However, employers are required to disclose background check results which allow you to explain your situation.
If you think there are any areas of concern that employers might find, think about whether you want to tell the truth before the background check. There could be many underlying reasons you want your employer to know before they find out themselves.
Remember, employers aren't trying to complicate your hiring process. Like you, they want to find a compatible match between their organization and the person they hire.
At Triton Canada, we help individuals and organizations streamline the hiring process. Whether you are a candidate looking for a criminal record check or an organization needing to conduct various background checks, we have the solutions for you.
To learn more about how we can help you, call us at 1-844-874-8667 or visit www.tritoncanada.ca.