Social Media Background Checks: The Future of Hiring
June 28 2023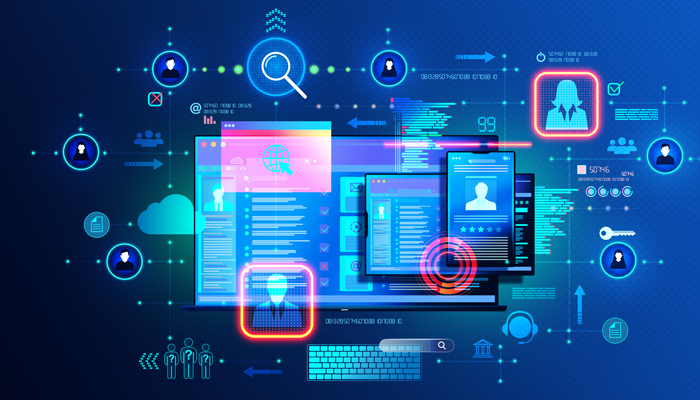 Social media has become an integral part of our lives, and it is no surprise that companies are now using it as a tool to screen potential hires. In recent years, a social media background check has emerged as a game-changer for employers, enabling them to better understand an applicant's views and suitability for the job. This blog will discuss the differences between a check and a criminal records checks; how a social media background check can identify red flags, and why you may want to consider implementing a social media background check system.
A social media background check involves aggregating data from online social platforms (e.g. Facebook, Twitter, Tik Tok, LinkedIn etc.) to assess a candidate's social behaviour, personality, and general suitability for a job. A social media background check gives employers insights into a candidate's character and behaviour. A social media background check will flag prospective candidates as pass/fail, based on specific behaviours that relate to your industry. A recent survey by CareerBuilder found that 70% of employers are already using social media to screen candidates. Among them, a whopping 54% have claimed to have found content as a result of the social media background check that caused them not to hire a candidate.
Social Media Checks: The Credit Checks of the Future?
A social media background check could become a type of "credit check" in the future because the data is so unique (much of which is not included in other types of background checks, but is as important as the data in a credit check or even a criminal background check). All three of these checks bode to a candidate's behaviour and decision-making skills. Like how a credit check can reveal a candidate's financial responsibility, social media background checks can provide insights into a candidate's social responsibility. It can show how they interact with others online, their values, and how they manage their public persona. As more and more employers recognize the importance of a social media background check , they will become an essential tool for hiring managers.
Why Employers Should Implement Social Media Checks
There are many reasons why employers should implement a social media background check. The old adage that knowledge is power couldn't be  truer as it relates to recruitment. Social media background checks help you to remain competitive because you can react quickly to staffing needs, changes in your industry and the economy as a whole. You can determine who is fit and, more importantly, who is not — enabling you to act swiftly when much-needed positions need to be filled. In addition, a social media background check can help protect an employer's reputation by only hiring candidates that align with their values and mission.
Are you performing your social media checks in-house? If so, consider outsourcing your social media background checks. Leveraging technology will ensure that your findings are complete and that nothing was missed. It also helps to ensure checks are impartial and not impacted by the opinions or beliefs of the individual administering them.
In a competitive job market such as the one we're faced with today; speed and precision are what will help to set you apart from the pack.
It's clear that social media background checks are a game-changer for employers, providing valuable insights into a candidate's character and suitability for the job. Social media background checks are quickly becoming the future credit checks, and employers looking to cover all bases should implement them as part of their screening process. For more information on Triton social media background checks please visit https://www.tritoncanada.ca/social-media-background-check