Social Media Background Checks Are an Essential Tool in the HR Toolkit
December 28 2022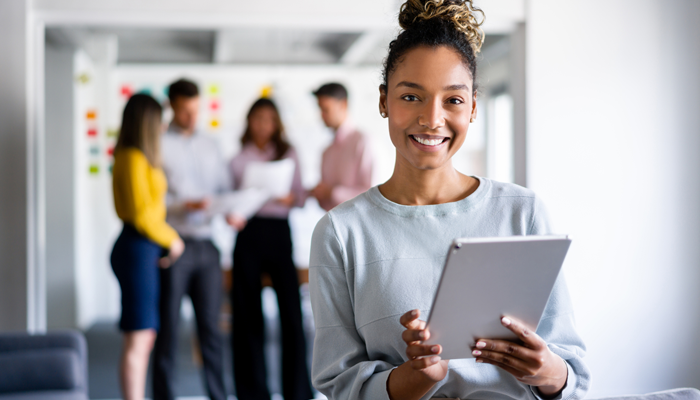 A social media background check is becoming a standard part of the recruiting process. Even in 2016, 96 per cent of recruiters said they used social media to vet applicants. Moreover, a survey from CareerBuilder found that 54 per cent of employers decided not to hire a candidate based on their social media profile.
Are you still debating whether or not you should be running social media background checks? Here's what you need to know.
Why Should You Perform Social Media Background Checks?
Social media background checks have become an integral tool for HR professionals and hiring managers because they can identify red flags that aren't usually found with other traditional background checks. By gaining a more personal insight into a candidate, you can more accurately determine if they'll be a good cultural fit for your organization.
A great organizational culture is important to a company's bottom line. Companies with strong organizational cultures are 1.5 times more likely to achieve revenue growth of 15 per cent or more over three years. Hiring the right people will a long way in cementing that positive culture.
So, what are employers using social media to check for? According to CareerBuilder:
58 per cent of employers are looking for information on a candidate's qualifications.
50 per cent investigating a candidate's professional online persona.
34 per cent are checking what other users are posting about a candidate.
22 per cent are looking for reasons not to hire a candidate.
For employers, red flags can include:
Inappropriate content.
Content showing illegal activity, drug use, and excessive alcohol consumption.
Hate speech or discriminatory comments regarding race, gender, religion, and other sensitive topics.
Lying about qualifications.
Poor communication skills.
Inflammatory comments regarding a former employer or colleague.
Sharing confidential information.
Posting too frequently on social media.
Conversely, positive content that can help an applicant includes:
Information supporting qualifications.
A professional persona.
Content that demonstrates creativity.
Good communication skills.
Awards and accolades.
Positive interactions with other users.
Let Us Handle Your Social Media Background Checks
While a social media background check will provide valuable insight, it's important you don't run afoul of any perceived hiring biases. Entrusting a social media background check to a qualified third-party provider like Triton will enable you to get the information you need while remaining compliant with all government regulations. We offer social media background checks with industry-leading turnaround times, so you can hire with confidence.
Call 1-855-832-5891 or visit our website today to request a demo of our solution.