Summer Jobs: How to Take Advantage
May 30 2022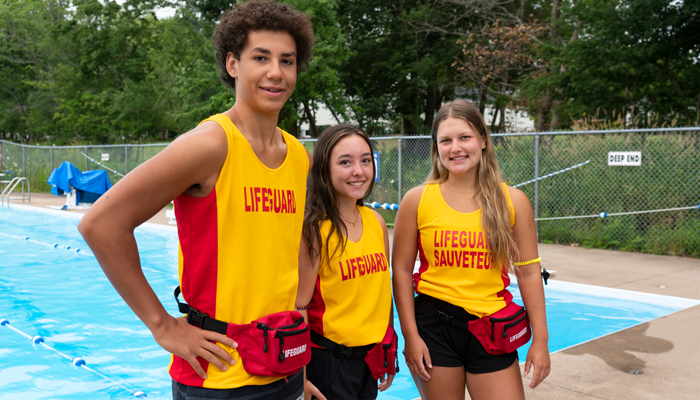 Many people—students in particular—look for summer jobs to earn extra cash during their break. But summer jobs can also help you develop new skills and get a foot in the door with an employer or field that could lead to something permanent. Here's how you can be ready and take advantage.
Update Your Resume
Many youths and students have little to no job experience when looking for seasonal work, but you can still develop a professional resume, nonetheless. If you have minimal job, internships, or volunteering experience, you'll want to use a layout that first lists your education and skills. If you have a high GPA, can speak another language, or have strong tech skills, these can all be included if relevant to the job you're applying for. Soft skills like leadership and creativity developed through hobbies like sports and music are also valuable.
A short resume objective can also grab an employer's attention. In three to four sentences, you can explain your field of study, your relevant skills and experiences, and why you're applying to this job.
Start Early
Applications for summer jobs can start as early as the winter. In February, Toronto announced its annual hiring campaign for spring and summer parks and recreation jobs. Toronto hires approximately 5,000 recreation workers and more than 900 gardeners and parks handy-workers during the summer.
Start sending out your resume early so you don't miss out on any opportunities.
Know Where to Look
Job sites such as Monster and Indeed are both great starting places when searching for summer jobs. This is also an opportunity for students and youths to start developing their networking skills. Reaching out to teachers, professors, friends, and family can open doors to unexpected opportunities.
At the federal level, Canada Summer Jobs seeks to provide quality summer work experience for youths by providing wage subsidies to employers from not-for-profit organizations, the public sector, and private sector firms with fifty or fewer full-time employees. You search their website for opportunities across provinces, territories, and constituencies here.
Have Your Criminal Background Check Ready
Having your criminal background check prepared will show employers you're trustworthy, proactive, and professional. Triton offers safe and secure online background checks. You can have yours within just fifteen minutes and you won't have to leave your house.
To learn more call 1-855-929-1151 or visit our website.