Tenant Background Check: Be Prepared for What Your Landlord May Search About You
December 05 2022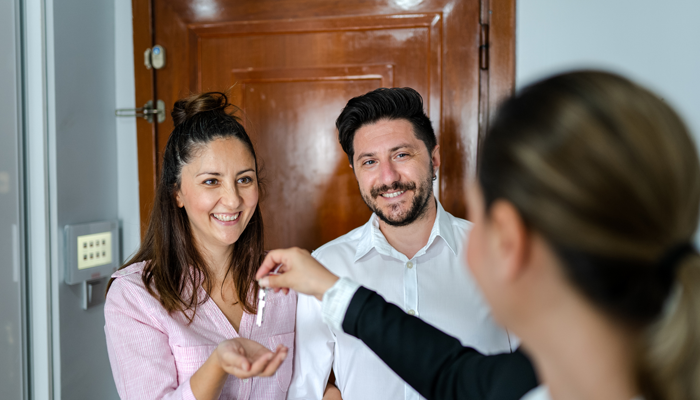 As interest rates rise, many landlords are seeking ways to protect their investments. More than ever, landlords are seeking reputable tenants who they can trust to make regular payments and treat their property responsibly. A tenant background check enables landlords to screen potential renters for any red flags.
If you're a renter, you may be wondering what a tenant background check may involve. Here are some different types of background checks a landlord may run.
What Does a Tenant Background Check Involve?
A landlord may use a credit check verification to evaluate your financial behaviour, which will help determine whether they can trust you to make regular rent payments.
A credit check verification provides information on your financial status, reported bankruptcies, collections, liens, and more.
A landlord may request references who will offer a testimonial of your character. References may include employers or other landlords.
Firstly, reference checks are used to find discrepancies in a potential renter's information. Secondly, landlords will want to know things like whether you can make regular payments, if you'll maintain the property, and anything else that may be relevant to the rent agreement.
A social media background check will identify red flags that aren't normally found using traditional background checks. Your social media profiles provide a deeper insight into your character.
Red flags for landlords can include images of excessive partying and other irresponsible behaviour.
A criminal record check will show whether you have any convictions, arrest warrants, outstanding charges, and other criminal records.
Whether or not a landlord decides to refuse a tenant due to a criminal record is up to their discretion. Nonetheless, if you have a criminal record, it's important to know this will likely come up during the tenant background check.
How to Expedite a Tenant Background Check
Do you need to speed up the tenant background check process? Triton can help. Our criminal record check will get you the information you need quickly, so you can move into your new rental without delay.
With our user-friendly process, you'll have your criminal record check in 15 minutes or less. Simply fill in your information, pay using our secure method, and you'll receive your results by email. It's that easy!
And because we use RCMP guidelines, your data is secure.
Download our app or visit our website to get your criminal record check today.