Top 6 Things to Look for When Opting for a Background Check Provider
May 17 2021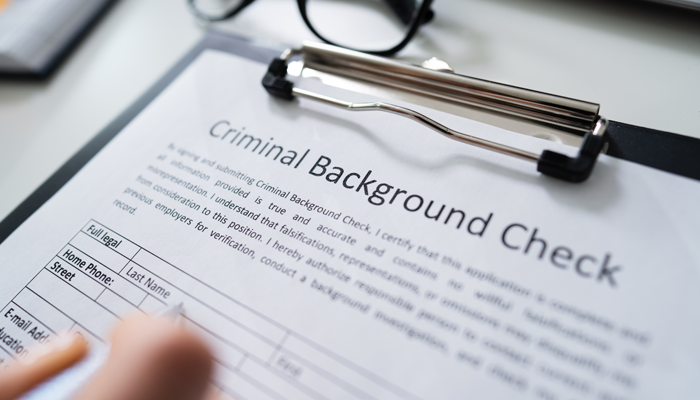 A background check company is a critical partner in your recruitment process.
You are basically handing over the important responsibility of verifying critical information like identity, criminal activity, and employment history to them.
So, how do you choose the provider who's right for you?
… to make this easy for you, we have put together key things you need to consider in this blog.
Experience
An agency that has sufficient experience also has relationships in place that can help you get access to clear and accurate information within industry-leading timeframes. For instance, at Triton Canada, we have over 50 years of experience in the hiring field.
Is a destination for all your background check needs
Background checks have several components. Opt for a provider who can offer you all these solutions under one roof.
At Triton Canada, we help you conduct criminal background checks, credit checks, education verification, reference check,  employment history verifications, and more. Whether you're a national organization, a smaller firm or an individual who's volunteering at a local charity, Triton has a solution for you.
Can support ATS integration
ATS integration is beneficial because it makes the application process simpler and more streamlined for prospects, makes it easier to access analytics, and speeds up the overall recruitment process.
However, integrating vendors into your ATS can be expensive and time-consuming so make sure you choose a partner that has the experience and team to get the job done quickly and on budget.
Offers reliable customer support
Customer support is critical when it comes to background checks, so choose a provider who can quickly be reached through the phone and/or email.
Is focused on data security
As background checks often entail accessing and processing sensitive information, it is important that background check providers have secure databases, which are protected by security safeguards appropriate to the sensitivity of the information.
At Triton Canada, data security is at the center of what we do. We have the necessary protocols in place to safeguard your information from unauthorized access, disclosure, use, copying, or modification.
Short turnaround times
Quick turnaround is important because companies move at a fast pace and even the delay of one day can sometimes impact business operations.
At Triton, we take pride in being able to conduct criminal background checks as well as several types of background checks within industry-leading timeframes. The average turnaround times for some of our other pre-employment and tenant screening services are:
-Criminal Checks: Under 15 minutes
-Credit Check: 4 hours
-Reference Checks: 1 – 2 business days
-Education Verification: 1 – 2 business days
-Employment Verification: 1 – 2 business days
At Triton, our commitment is to ensure that we provide the highest standard of data privacy, efficiency, and accuracy when it comes to background checks.
To learn more about our background checks solutions, call 1-844-874-8667 or visit www.tritoncanada.ca.