Truck Driving Jobs: What You Need to Know
April 04 2022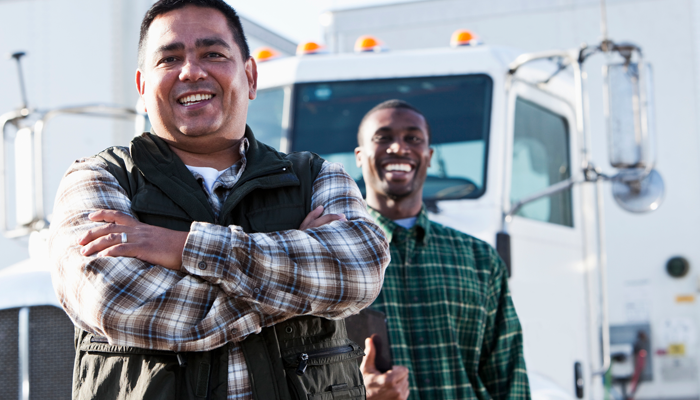 The pandemic has revealed the severe impacts following supply chain disruptions. As such, the trucking industry has come front and centre in Canada's supply chain drama. While COVID-19 has challenged the industry, even more concerning is the potential 55,000 unfilled truck driving jobs by 2023. Stephen Laskowski, president of the Canadian Trucking Alliance, warns this could become a "national crisis."
Empty Roads
Truckers represent Canada's oldest workforce, and the pandemic has pushed retirement and voluntary turnover. However, this is only an intensification of a previous problem. From 2016 to 2019, the total number of truck driver vacancies climbed from 8,600 to 20,500—an increase of 138 per cent. There are currently about 20,000 vacant truck driving jobs.
Part of the challenge is access to funding for training. Licensing can also cost between $10,000 to $15,000 depending on where drivers live. The Canadian Trucking Alliance is currently lobbying the federal government for more support to help get young Canadians into the industry.
Automation
Young Canadians may, however, be concerned about their future career being taken over by a robot. The trucking industry has gotten a lot of attention in the headlines as a sector particularly vulnerable to automation. Amazon, for example, has recently invested 150 million USD in at least 1,000 Plus Retrofit units, systems that retrofit existing trucks with next-generation autonomy.
Nonetheless, fully automated trucks driving on our highways is still many years away. Those Plus Retrofit units still require a human driver present to supervise the system and take over if necessary.
Also, much of the investment in automation in the trucking industry is centred around long-haul trucking, which is defined as 200 to 300 kilometres from the driver's home terminal. The vacancy rate for long-haul is over 9 per cent compared to short-haul's 5.9. Moreover, e-commerce is driving up more job openings for short-haul jobs.
Finally, truckers do more than just drive trucks. Truck drivers also check vehicles, secure cargo, maintain logs, load and unload material, and provide customer service. Automation is currently helping in optimizing these sorts of tasks but isn't near ready to replace humans.
Rather, there should be more attention given to how recent technology can enhance truck driving jobs instead of letting "robots are going to take your job" dominate the narrative. For example, automatic electronic logging devices capture data on location, distance drive, speed, and more, allowing drivers to focus on the road and reducing fatigue. Other apps like Trucker Path and GasBuddy optimize navigation and fuel efficiency.
It is clear then that there are plenty of employment opportunities in the trucking industry, and if you're interested you need not fear about automation sending you to premature retirement.
Because truck drivers carry large amounts of valuable goods, many employers request a criminal background check to ensure they're hiring someone dependable. We offer industry-leading, fifteen-minute turnaround times for your background check, and it's all online so you don't have to leave your house. Visit https://www.tritoncanada.ca/online-police-checks to learn more.