Did You Know Triton is the Vendor of Record for the Ontario Government? What Does That Mean to You?
November 13 2023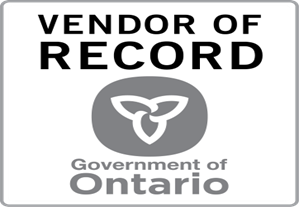 One primary motive behind conducting employee background checks is to prevent potential delays and provide checks upfront during the application process. Triton has you covered. Trusted by numerous Canadians, Triton is a leader known for its strong commitment to security. Triton holds a special position as the Vendor of Record for the Ontario Government, meaning that in addition to speed, accuracy, and convenience, you can also expect highly accurate results.
What Does a Vendor of Record Mean?
A Vendor of Record (VoR) is an authorized supplier chosen by an organization to distribute data or provide products/services. VoRs have a direct agreement with the organization to manage the distribution of specific data or offerings. This concept is common in government agencies and large corporations. For instance, in Triton's case, being a Vendor of Record means we're approved to provide quality services to our clients.
What Other Benefits Does Triton Offer?
In simple terms, Triton works closely with the RCMP and local police departments nationwide, enabling us to confidently search the RCMP database for criminal records on potential candidates. This, in turn, facilitates comprehensive background checks and ensures accurate outcomes. For you, this ensures that the money you spend is used appropriately and that you receive accurate information about your job application process.
How is it Beneficial for You?
Well, 53% of Canadian employers conduct criminal background checks on job candidates. If you're applying for a job requiring such a check, Triton simplifies the process while ensuring your privacy.
Through efficient electronic identity verification (eIV), your identity is confirmed online within moments based on the submitted information. Complying with security and privacy standards, Triton ensures data protection. Your information remains confidential, in line with Triton Canada's privacy policy. In about 15 minutes, you can access your criminal background check from any device while maintaining convenience.
Improve Your Job-Seeking Journey with Triton's Services
As the Vendor of Record for the Ontario Government, Triton is more than just a background check service provider. We are your reliable partner, equipping you with speed, security, and the assurance of a brighter and more secure future.
Conclusion
Triton's reputation as the Vendor of Record is more than just a title– it's a commitment to serving your needs with excellence and precision. As the Vendor of Record, we're here to simplify your pre-employment screening journey, ensuring a secure and safe process. Your opportunities are boundless, and Triton is here to guide you through every step of the way.