What Documents Do I Need for a Criminal Record Check?
January 02 2023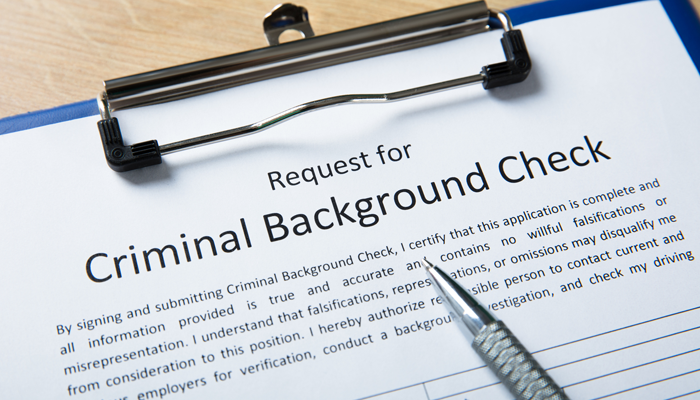 As technology improves, it's getting easier to complete criminal record checks. As a result, more employers are integrating them into their application processes. So, if you've recently been asked to provide a criminal record check, it's not because your potential employer is suspicious of you, they're just doing proper due diligence.
Likewise, if this is the first time completing one, you're probably wondering "what documents do I need for a criminal record check?" among other questions. Don't worry, it's often a straightforward process. Here's what you need to know.
What Documents Do I Need for a Criminal Record Check?
If you're requesting a criminal record check from your local police service, it's important to confirm with about what they need. Some police services offer online applications, others may require you to attend in person.
For instance, the Ottawa Police Service offers an online application, but there may be instances where your information cannot be confirmed online, and you'll need to visit a local station. In this case, they request you bring two pieces of valid pieces of identification.
Both pieces of identification must include your name and your date of birth. One must have a photo and one must reflect your current Ottawa address as listed on your online request.
This is just one example. Other police services may have different requirements. That's why it's important to do a quick confirmation before beginning the process.
Do All Background Checks Require the Same Documents?
In addition to different regions having different processes, different types of checks require different types of information. While individual municipalities have different names for checks, there are broadly three types as detailed by the RCMP.
Name-based criminal record checks
Names and birthdates are the most common pieces of information necessary to complete a criminal record check. These checks search the National Repository of Criminal Records and potentially other national and local databases using your name and date of birth.
Certified criminal record checks
If your name and date of birth aren't enough to definitively confirm your identity, you may be asked to provide fingerprints. These checks are performed by the RCMP's Canadian Criminal Real Time Identification Services (CCRTIS).
Vulnerable sector check
If you're looking to work with youths or vulnerable persons, you'll need a vulnerable sector check, confirming whether you have a record suspension (pardon) for sexual offences. For a vulnerable sector check, you will have to contact your local police service.
The RCMP states that you'll most likely have to provide the following information:
A description of the position.
The name of your organization.
Details about the vulnerable persons you'll potentially be working with.
A letter from the organization explaining if it's a volunteer position.
A vulnerable sector check will also involve a name-based check as well.
Get Your Criminal Record Check Today
Triton provides name-based criminal record checks online with an industry-leading turnaround time of 15 minutes or less.
And if you're wondering "what documents do I need for a criminal record check with Triton?" the answer is that you don't need to upload any documents. Simply fill in your personal information through the application process, which should only take about five minutes. Then you just need to pay, and you'll have your results by email. It's that easy!
Check out our website or download the app today.