Which Skills are in High Demand for Any Job?
November 17 2021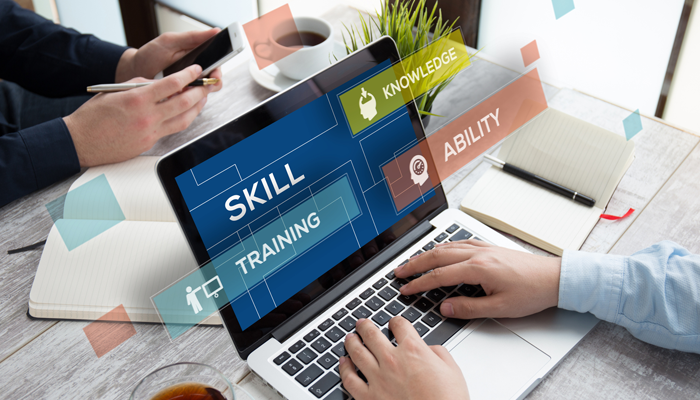 The job market is constantly changing, with technology playing an increasingly more prominent role.
In addition, job seekers are becoming more talented and skilled, making the job market increasingly more competitive every year.
No matter which industry or career you choose to pursue, having certain skills will increase your chances of success in any job. There are also certain soft skills, or transferable skills, that many recruiters look for on a candidate's resume.
Here are a few more skills in demand that you should develop to be a competitive job candidate.
Problem Solving
Problem-solving has always been an emphasized skill. Recruiters and managers need to know that candidates can tackle countless challenges while on the job.
After the pandemic, problem-solving has become even more important, as companies that were able to navigate the challenges of uncertainties, shutdowns, remote work showed more success and agility than companies that couldn't.
Having excellent problem-solving capabilities is an excellent transferrable skill that greatly improves a candidate's appeal in interviews.
Data Analytics
Regardless of which industry or career you are in, data analytics is one of the top skills recruiters want.
With the improvement of technology and the fast-paced, evolving consumer behaviours, companies are increasingly relying on data to make strategic decisions.
The ability to understand data and translate key insights into actionable plans within their roles (sales, tech, marketing, retail, etc.) will be in high demand for any job.
Change Management
Change management isn't just the responsibility of your leaders.
Recruiters and managers want to hire employees that can identify areas of improvement and help with managing change amid transitions and uncertainties.
Not only does it improve the productivity of the organization, but it also improves its overall quality as a business that only operates and delivers the best to customers.
Project Management
Project management is an important skill to have, regardless if you are looking for a leadership position or not.
Especially when people are working remotely from different locations, the ability to ensure that your teammates are focused and on task is vital.
You want your colleagues to be able to rely on your support while encouraging them to be agile, highly organized, and strong communicators.
At Triton, we are committed to helping you succeed as you develop your skills and explore your career options. If you need an online background check, we have the solutions for you. Our criminal background checks use data from the RCMP to get you the same results as a police station in under 15 minutes and for only $49.95 (on sale from $59).
To learn more about how we can help you, call us at 1-844-874-8667 or visit www.tritoncanada.ca.