Autism in the Workplace: Improving the Hiring Process for Candidates
September 07 2022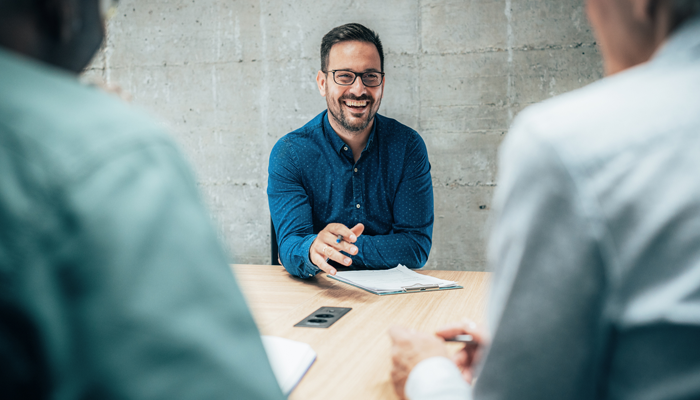 Canada's unemployment rate fell to 5.2 per cent recently, the lowest it's been since 1976. Nonetheless, there are still thousands of job vacancies and experts are worried Canada's economy is up against capacity. According to Statistics Canada, there were 915,545 job vacancies in the last quarter of 2021.
There's a danger of the economy and job creation slowing down. Where can employers find candidates?
Neurodiverse Canadians are an underemployed demographic. Only a third of Canadians with autism are employed, but many are skilled and looking for work. There is a great opportunity now to improve the representation of autism in the workplace, but employers will have to adjust the hiring process.
Broadly speaking, autism is a lifelong neurodevelopmental condition that affects the way a person processes information, interacts socially, and processes sensations. However, autism is a spectrum condition affecting each individual differently. A 2019 survey found that around 2 per cent of Canadian youths between one and seventeen years were diagnosed with autism.
Autism in the workplace has grown in the last ten years in Canada. In 2012, just over 14 per cent of adults with autism between the ages of twenty to sixty-four reported being employed. That number has risen to 33 per cent in 2017. However, considering nearly 80 per cent of Canadian adults without a disability reported being employed in 2017, there's still a significant gap.
In addition, among employed autistic Canadians, over 40 per cent are working part-time. Whereas only 18 per cent of neurotypical working Canadians are part-time. Autistic Canadians also experience higher job turnover and shorter tenure.
How Can We Do Better?
Many people with autism struggle with the traditional interview format. In a recent survey of 454 autistic Canadians, 40 per cent indicated that the process was a "great challenge." Often, an interview measures a person's ability to sell themselves as opposed to their job-related skills. As such, many people with autism who don't process social cues like neurotypical people struggle to make the right impression.
Consequently, employers are disqualifying qualified candidates.
One solution is to shift the emphasis of questions towards discussing core competencies as opposed to how a candidate may behave in hypothetical situations. In addition, many Canadians with autism feel there's a stigma and are reluctant to disclose their diagnoses, adding stress and anxiety. Employers can remedy this by championing their commitment to neurodiversity and autism in the workplace.
We Can Help
Triton's background checks offer employers several solutions for prioritizing an applicant's core competencies and job-related skills during the hiring process. Our reference checks and education history verifications will provide you with thorough and non-biased assessments. Don't miss out on qualified candidates!
To learn more call 1-855-819-4204 or visit our website.