Canadian Background Checks for B Lenders, Credit Unions, Finance Companies, & MICs
September 13 2023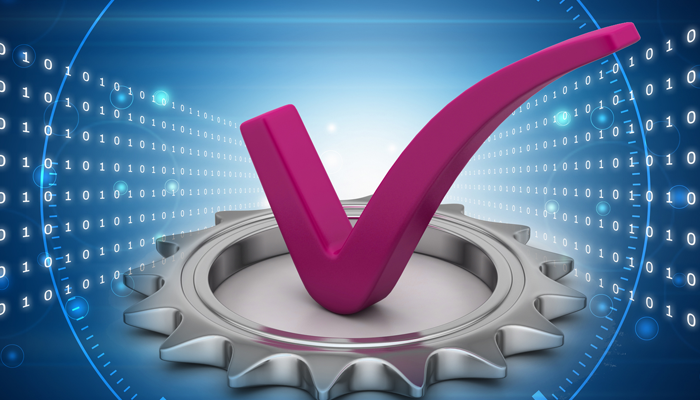 As a B lender, you're no stranger to the challenges faced when it comes to underwriting, validating credit, checking references, and assessing criminal backgrounds. Often constrained by budget limitations, you might have found it difficult to invest in the advanced technology that big organizations deploy for these tasks. The result? Fragmented processes involve multiple apps, each catering to a specific check, leading to inefficiency, increased costs, and missed opportunities.
But what if there was a way to streamline your operations, enhance agility, and raise your competitive edge, all while keeping costs in check? Enter Triton – a game-changing solution that empowers B lenders like credit unions, finance companies, and MICs to level the playing field and enjoy the same technology enjoyed by larger financial institutions.
Efficiency and Revenue Potential
Background check providers are the first to come to mind when thinking about background checks. A solid background check solution for HR can extend its benefits to underwriting and enforcement by offering a range of services, including criminal, reference, driver, credit, employment, education, and social media checks.
However, Triton offers a holistic background check solution that extends far beyond criminal records. From criminal and reference checks to driver history, credit reports, employment verifications, education credentials, and even social media investigations – Triton covers the spectrum under one roof. This gives you a full view of your applicants, enabling you to make informed decisions. When traditional methods might have you juggling multiple applications for different checks and verifications, this approach saves time and resources.
Integration: Infrastructure+ Vendor of Record
Accuracy, security, and reputation are key factors to consider when choosing a background check provider. Triton ticks all the boxes. With an established track record and a reputation as the Vendor of Record for the Ontario Government, Triton is a trusted name in Canada. We offer the efficiency to integrate Triton's services into your existing infrastructure to match the high-end operational needs that require enhanced agility and efficiency.
Tailored Solutions for Every Need
Triton stands as the Vendor of Record for the Ontario Government – a testament to its trustworthiness and excellence. This distinction speaks volumes about Triton's commitment to accuracy, reliability, and security. By aligning with Triton, B lenders gain access to a service that has earned its reputation through consistent and exceptional performance. Triton understands that different industries have different requirements, and that's why our background check solutions are tailored to fit your unique needs. Whether you're in healthcare, finance, real estate, or any other sector, Triton has the tools to help you make informed decisions, reduce risk, and elevate your operations.
Canadian Background Checks for B Lenders
When it comes to background checks, there's no need for compromise. Triton brings B lenders the same calibre of technology that large financial institutions rely on. From comprehensive checks to seamless integration, Triton empowers you to access advanced background check technology without the heavy price tag. It's about more than just checks – it's about efficiency, competitiveness, and the ability to make smarter decisions.
Reach out today and discover how Triton can elevate your operations. Depending on the number of monthly checks and the desire for an integrated solution, we may be able to include integration for free. Conditions apply.