Canada Jobs Report Summary for 2022 and What This Means to You
January 11 2023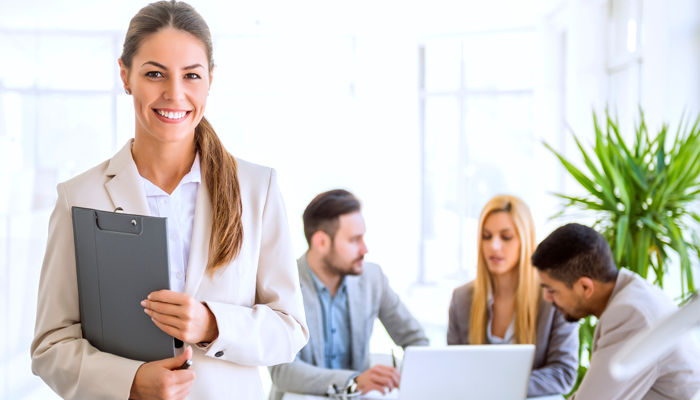 Looking at the 2022 Canada jobs report, it's clear that the labour market is very tight right now. Canada has experienced historically low unemployment rates throughout the year. For recruitment agencies, this means competition for talented candidates is only going to get fiercer.
Here is a month-by-month breakdown:
January: 6.5 per cent
February: 5.5 per cent
March: 5.3 per cent
April: 5.2 per cent
May: 5.1 per cent
June: 4.9 per cent
July: 4.9 per cent
August: 5.4 per cent
September: 5.2 per cent
October: 5.2 per cent
November: 5.1 per cent
Since November 2021, when full-time employment passed pre-pandemic numbers, full-time work has by nearly 3 per cent. There was some expectation that the fall would bring some stabilization, but the labour market is still hot.
What Canada's Jobs Report Means for Recruiting Agencies
For recruiting agencies trying to get an edge in this competitive labour market, the answer is to strategically invest in recruiting solutions that will boost efficiencies in your hiring processes.
Comprehensive background checks that can be completed quickly will enable you to hire the right candidate before a competitor scoops them up. Further, background checks also ensure you're hiring only qualified, reputable candidates, leading to better results for your clients and your agency.
Here are some common background checks that you can leverage for your recruitment goals"
A criminal background check shows a person's convictions, arrest warrants, outstanding charges, and other criminal records. Triton's criminal background check uses information from the RCMP database and can be completed in 15 minutes or less.
An employment background check will confirm a candidate's information, employment history, reasons for departure as well as whether the candidate is hardworking, reliable, and committed.
Education history verifications verify attendance dates, degrees and licenses obtained, and institutions attended to confirm the candidate has the knowledge, skill set, and certification required for the role.
Credit check verifications provide a snapshot of a candidate's financial behaviour by revealing their financial status, credit rating, reported bankruptcies, collections, liens, and more.
A reference check is a great way to confirm if a candidate is the right fit, but it's important to ask the right questions. Delegating reference checks to a qualified third party will ensure you're gaining a complete understanding of a candidate while freeing up valuable time from your already busy team.
If you're hiring for a role that requires commercial drivers to use a company motor vehicle, you need to ensure they're responsible drivers. Driving record abstracts detail a candidate's license status, driving history, infractions, active suspensions, and fines.
Social media background checks are a great way to see if a candidate is a cultural fit for your organization. They can reveal red flags not normally found using traditional background checks.
Triton Is a Recruiter's Best Friend
If the 2022 Canada jobs report is making you anxious about your recruitment goals, Triton can help. We offer an array of background checks with industry-leading turnaround times. Even better, our solutions can be integrated into any of your existing HR software.
Want to take a test drive? Visit our website today to request a demo.