Canadian Background Checks: Choosing the Right Provider
February 23 2022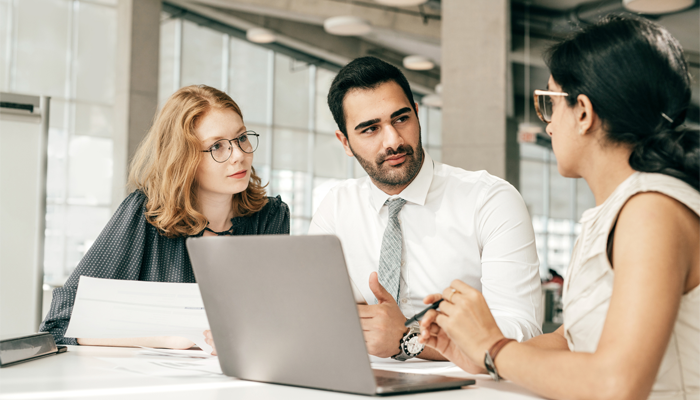 In 2018, a HR.com report sponsored by the American-based National Association of Background Screeners found that 95 per cent of surveyed employers use one or more types of employment background screening. Much like in the U.S., Canadian background checks are also becoming a key step in process when considering employment candidates.
But which Canadian background checks provider is right for your company? Here are the core four values to consider.
Speed
If your background checks are grinding the hiring and onboarding process to a halt, then it's a liability not an asset. A slow turnaround time risks losing the best available candidates in a competitive hiring market. Triton's industry-leading turnaround time gets employers criminal background checks in just fifteen minutes, a credit check in four hours, and reference checks, education verification, and employment verification all within one to two business days.
Cost
Some background check providers may have excellent service but remain prohibitively expensive for many businesses. Triton offers competitive pricing with no hidden fees and no cost to onboard. A criminal background check, which takes only fifteen minutes, costs just $55.95. Visit our website to request a free demo of our services.
Security
Canadian background checks providers must ensure the information they collect is secure. Triton keeps all information collected in the investigation process in confidential, secured files with restricted access to only those who have a need to know. Compliant with all national privacy and human rights legislations, Triton's expansive and reputable network of partnerships allow us to complete pre-employment screenings in 164 countries around the world. Triton's robust commitment to security means employers get the same detailed background check no matter who they're adding or where they come from. Learn more about our privacy policy.
Accessibility
Customer support is crucial when considering a Canadian background checks provider. Triton offers customers online support twenty-four hours a day, seven days a week. Triton's comprehensive background solutions can seamlessly integrate with any of your existing applicant tracking systems and HR software, such as Workday, BambooHR, iCIMS, SuccessFactors, and Workable. Our Applicant Tracking System (ATS) support customers by simplifying and streamlining the hiring process.
Triton stands apart for speed, cost, security, and accessibility. If you would like to learn more, our friendly experts are happy to help answer any questions you have about. You can reach us by phone at 1-855-790-7516, by email at customerservice@tritoncanada.ca, or at our website.