Cost of Conducting Screenings vs. Cost of a Bad Hire
July 05 2021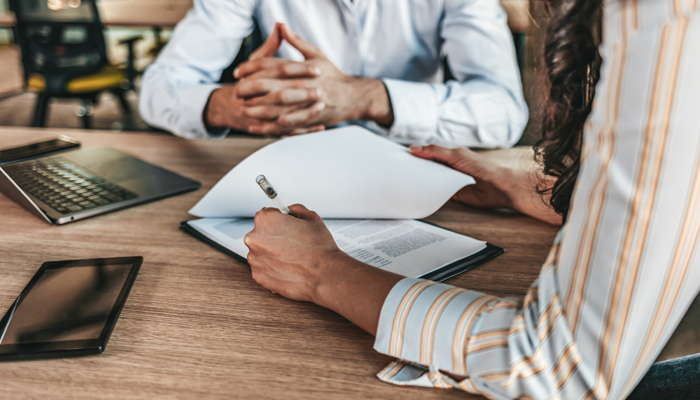 Budget is an important and stressful topic for any business. Without a budget, operations can't run smoothly, employees don't have the tools they need, and departments can't deliver the experience customers want.
Among the different considerations of your HR budget, such as recruitment advertising, training, applicant tracking system costs, payroll costs, employee salaries, insurance, and more, background checks shouldn't be overlooked.
Hiring the right candidates impacts the success and profit of your business and saves money in the long run by making your company more efficient and avoiding the costs of rehiring.
According to Intuit Quickbooks, basic criminal background checks can cost anywhere from $20 to $100 per hire, while credit history checks usually cost around $25 to $35 per hire.
If you are a business that constantly hires a lot of new employees every year, the cost of conducting background checks can add up.
However, if you compare the cost of conducting pre-employment screenings to the cost of a bad hire, a background check is a worthy investment to have as a part of your hiring process.
41% of employers estimate the cost of a bad hire to be over $25,000. 24% estimate the cost to be over $50,000.
Seeing that 69% of companies were adversely affected by a bad hire last year, you'll know it's worth it to take the extra step.
The background checks we offer include:
-Criminal background checks
-Employment history verifications
-Education history verifications
-Reference check verifications
-Driver's abstracts
-Pre-employment screenings in Canada
-Social media background checks
Conducting a background check before hiring a candidate will give you insights into information about their history and credibility.
You can identify their credit rating, certifications and licenses obtained, the institutions they attended, driving history, criminal record, and more to determine if your candidate is someone you can trust and rely on as a part of your team.
With Triton's different background check solutions, you can quickly get a comprehensive understanding of a candidate before you onboard them. Our solutions seamlessly integrate with your existing applicant tracking system to streamline your hiring process. You'll have the tools and support to grow your team and business confidently.
Learn more about Triton's background check solutions by calling us at 1-844-874-8667 or visiting www.tritoncanada.ca.