Have background checks become more important in the era of remote work?
March 08 2021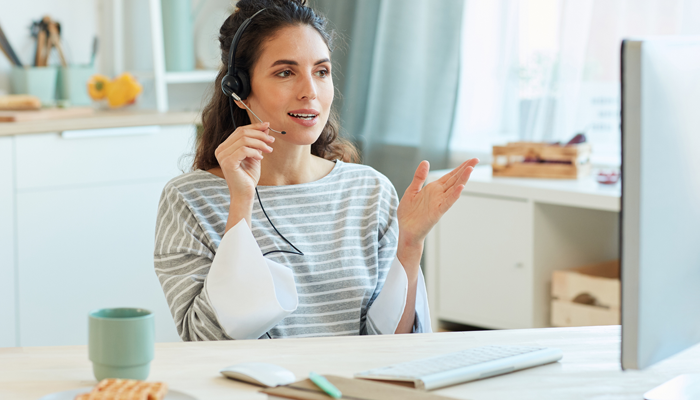 Hiring evolved significantly in 2020.
A process that was mostly done in-person had to be moved online because of COVID-19 related restrictions.
While it seemed like a temporary phase, remote work (and remote recruitment) is here to stay in most sectors.
According to a survey conducted by Buffer, 99% of the respondents said that they would like to work remotely at least some of the time for the rest of their careers.
When it comes to hiring for remote positions, it is important to ascertain what skills should remote employees have and how can you bring them on-board effectively.
However, the most important consideration is – how do you ensure that you are hiring individuals who are honest and trustworthy?
Think about it.
You haven't met these individuals in-person and you will be granting them access to your company's data and resources. Most of the time, they will have access to sensitive information that has to be handled carefully.
This is why background checks are more critical than ever today.
They enable you to ensure that the experience, education and other qualifications the applicant has listed are correct.
By performing background checks, you can not only bring the right people on-board but also adhere to your hiring timelines and minimize the costs associated with bad hires. These costs can go up to $15,000!
Some of the steps you can take to ensure that you hire the 'right' candidate are:
-Build recruitment processes with 'remote work' considerations in perspective. According to a survey by LinkedIn, 72% of talent professionals shared that work flexibility will be an integral part of HR and recruiting in the future.
Hence, it's important to focus on putting solid remote recruitment strategies in place that can work even in a post-pandemic world.
-Integrate background checks into your Applicant Tracking Systems (ATS). This helps eliminate multiple interfaces and allows you to access candidate information and background check results all in one place.
It also helps you measure the effectiveness of your recruitment campaigns.
-Work with background check providers that are leveraging the latest technology. For instance, today, you can get consent for background checks through e-signature on waivers and verify a person's identity through Electronic Identity Verification (eIV).
Remote hiring is here to stay, so it is prudent to review your policies and incorporate remote hiring into your process.
At Triton Canada, we are here to support you by providing quick and efficient background checks solutions within industry-leading turnaround times.
Call us on 1-844-874-8667 or visit www.tritoncanada.ca for a free quote today.