HR Statistics: 2021 in Review
March 09 2022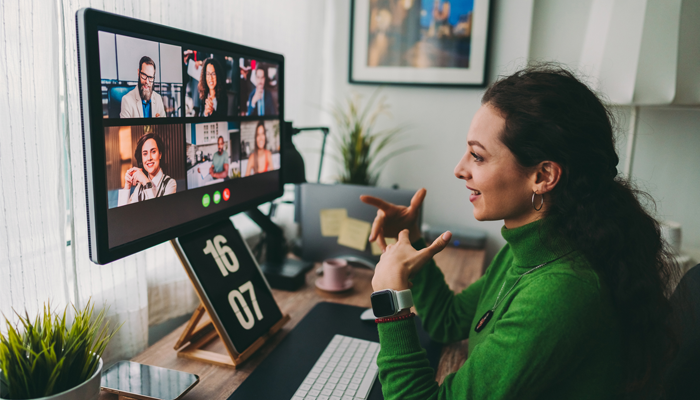 As provinces roll back mandates, Canadian businesses are looking to find their feet in this new normal. With the amount of flux in the workplace due to digitalization, shifting to remote work, and employment numbers yo-yoing, this transitional period has been called "the great reset." To help you thrive in 2022, here are some HR statistics you need to know.
While the Cat is Away, the Mice Won't Play
The pandemic shifted many jobs to remote-based work, and it looks like much of that transition is here to stay to varying degrees. The good news for employers is that this hasn't impacted productivity—at least according to workers. In a survey from Statistics Canada, 90 per cent of new teleworkers said they accomplished at least as much work at home as they did in the office, and 80 per cent said they would like a hybrid model after the pandemic where at least half the work was remote. Only ten per cent surveyed said they accomplished less work at home.
Remote work offers a great opportunity for employers to save money while increasing the possibility of attracting talent outside of their geographical area. However, it also brings complications with tracking employees. Triton's background check solutions can integrate seamlessly into any of your existing ATS and HR software, enabling employers the agility they need in the modern work environment.
Musical Chairs
According to Hays Canada, there is a lot of turnover going on with employees. Over 60 per cent of employees said they're seriously considering leaving their position, while 40 per cent of recruiters say they're losing workers to higher paying opportunities elsewhere. The biggest reasons for dissatisfaction were not enough opportunities for career growth and lack of work-life balance.
On the other side of the table, over half of employers are planning to increase their permanent headcount over the next year, which is a 17 per cent increase from last year. Now is an ideal time for recruiters to lure high-end performers if they can fill their demands. That being said, due diligence is a must. Ten per cent of employment background checks reveal at least one red flag. Triton will ensure you avoid that ten per cent.
Off-putting Onboarding
In a BambooHR survey, 45 per cent of HR professionals estimated over $10,000 is wasted on ineffective onboarding yearly. The HR professionals identified on-the-job training, mentoring, and employee handbooks as three areas that need to be improved.
New hires want to be fully engaged in their position as soon as possible with 76 per cent saying they want on-the-job training. And the window is short as 30 per cent of workers surveyed indicated they'd left a job within the first six months—nearly 70 per cent of that number within just three months.
Unfortunately, HR professionals and management have their hands full and can't always give new hires the attention they need. Outsourcing pre-employment screenings to Triton can help streamline your onboarding, freeing you to spend more time showing new hires the ropes.
If you would like to learn more about how Triton can help you with 2022's HR challenges, contact us today by phone at 1-855-790-7516, by email at customerservice@tritoncanada.ca, or by visiting our website.