Ideal Employment: Why You Should Be Chasing Your Dream Job Right Now
June 20 2022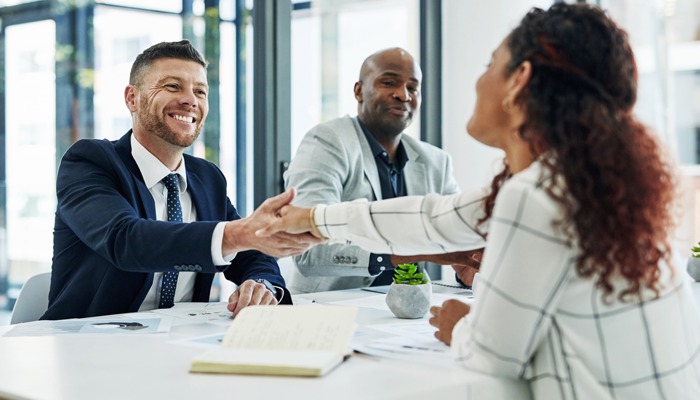 Two years ago, the job market was bleak for many. In the spring of 2020, unemployment was a crushing 13 per cent. Fast forward two years later and that number is down to 5.2 per cent for April 2022. However, there's even better news beyond these numbers: many people have found their ideal employment situation coming out of the pandemic.
Historic Transformation
CIBC economist Benjamin Tal describes the current trend in Canada's labour market as "a transformation of historic proportions." As of March 2022, the number of jobs paying more than $30 an hour has increased by over 8 per cent, while the number of jobs paying less than $30 has decreased by nearly 3 per cent.
On the one hand, this isn't surprising, because the pandemic hit lower-paying jobs in the service industry and retail jobs hardest, whereas jobs in high-income sectors like software development, for example, were able to shift to remote work. This meant the labour force was overrepresented by workers earning higher wages.
On the other hand, despite lockdown measures being lifted, this trend hasn't self-corrected, which experts are struggling to explain. Job vacancies in accommodation, food services, and retail increased by more than one-third in March. And, according to Tal, participation rates for demographics that usually populate low-wage/service-oriented jobs are either at or above pre-COVID-19 tend lines.
In a word, as we're coming out of the pandemic, people are returning to higher-paying jobs.
Perfect Recipe for Ideal Employment
One explanation is that during the pandemic, as people took time off work with CERB, they were given a chance to pursue jobs that better suited their skills.
Before the pandemic, there were frustrations on both sides of the table. Employers struggled to find workers with the right skills to match their jobs' demands, while many skilled workers were trapped in jobs that didn't maximize their abilities.
Remote work has also opened more opportunities for employers and candidates to find quality matches because distance isn't an issue.
This is good news for the economy at large because the labour force will be better paid and more productive.
In March, Canadian employers across all sectors were seeking to fill a record 1,012,900 positions. At the same time, average weekly earnings increased to $1,169.69, a year-over-year 4.3 per cent increase.
With the current labour crunch, employers are hungry for talent. So, you're in a good position to chase your ideal employment.
Be Job-Market Ready
Be prepared to land your dream job with Triton's online police check. We'll have your criminal background check ready for you in just fifteen minutes, an industry-leading turnaround time. And because we're compliant with all security and privacy guidelines, you can trust your information is safe.
Check out our website to learn more.