Why You Should Delve Into Canada's Mining Jobs
July 25 2022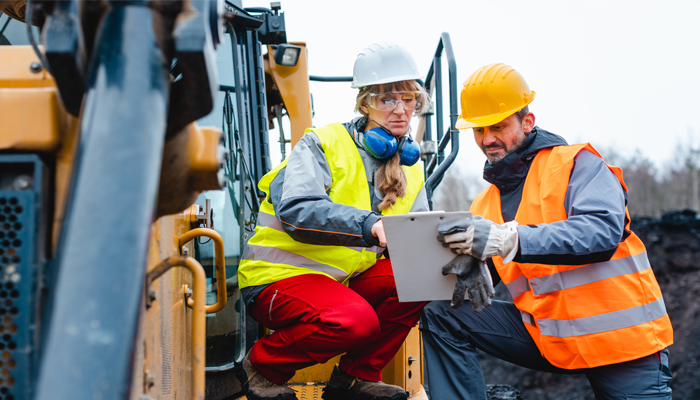 Canada's federal government recently announced its plan to spend $3.8 billion to support the domestic production of lithium, copper, and other strategic minerals, as well as grants for mineral surveying, processing, and recycling, tax credits for digging new mines, and subsidies for infrastructure. This is part of an effort to make Canada a key player in the global electric vehicle supply chain and create more mining jobs.
Canadian mining is ranked first in potash, second in uranium, and third in platinum group metals. In 2020, gold was Canada's top commodity by value of production at $12.3 billion. Nonetheless, Canada has trailed other nations regarding mining and processing EV minerals, which this new federal initiative aims to correct.
Mining Jobs Skills Shortage
However, the Canadian mining industry is currently experiencing a labour shortage. In the last quarter of 2021, there were over 7,500 job vacancies in the sector. And experts in the industry expect that number to trend upwards as time goes on.
This has been a trend since the 1980s when low commodity prices caused many would-be miners to retrain and seek employment in other industries. Some have called this a "lost generation of miners." A report estimated that between 2017 and 2027, after retirements, the industry would need almost 90,000 skilled workers, a number that could expand to over 130,000 if the industry continued to expand.
A survey from December 2020 found that 42 per cent of young Canadians aged fifteen to thirty said they "definitely would not" consider a career in mining, while 28 per cent said they "probably would not." Only 11 per cent said they definitely or probably would.
Outdated Perceptions of Mining Jobs
Part of the problem is that mining jobs have developed a reputation for being dirty, low-tech, physically demanding, and environmentally destructive.
However, there are a lot of technologically sophisticated mining jobs available. Out of the sector's recent hiring activity, nearly 6 per cent were IT jobs. Other relevant skilled positions include mechanics, electricians, pipefitters, welders, geologists, engineers, and more. And the recent push toward the EV market is making the industry vital to a greener future.
Further, with over 16,500 workers, the mining industry is the largest private-sector employer of Indigenous people, showing a great commitment to diversity.
Ready to Apply?
If you're ready to apply for a job in Canada's expanding mining industry, Triton can help. Getting your criminal record check just got easier thanks to our new app. Simply fill in your basic personal information, pay using our secure payment methods, and receive your results in just fifteen minutes.
To learn more, download the app today or visit our website.