Sector in focus: Nursing jobs rise in Canada
April 21 2021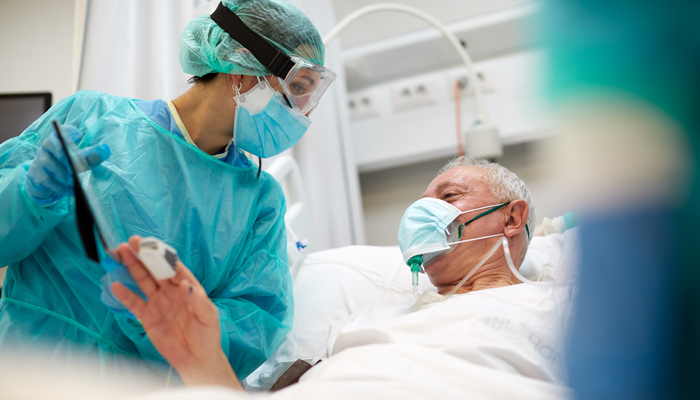 Nurses are really the foundation that the healthcare system stands on.
They are the link between doctors, patients, and their families.
While their role has always been important, the COVID-19 pandemic has truly shown us the amount of effort nurses put in every day.
Statistics Canada's research highlights that 1 in 4 Ontario nurses put in significant extra hours during the early phase of the COVID-19 crisis. From April to May, these individuals were working an average of 10 hours of overtime a week!
Even when nurses are putting in extra hours, there is still a lot more work.
This means that there are more jobs in the field.
According to The Globe and Mail, tens of thousands of jobs are there in the nursing field. These have been a direct result of the pandemic which has taken a heavy toll on the health care system.
Statistics Canada has shared that there were 112,000 vacancies in the health care and social assistance industries in January. However, employment in these industries only rose by 19,000.
The reason is that many of these jobs require more specialized training. Louisa Benedicto, Vice-President at Hays Canada, shares that while more specialized positions have opened up, most of the nursing candidates, in Canada, have more generalist skills.
In addition to this, as the pandemic is global, this means that multiple countries, in a way, are competing for a rather small pool of nurses.
Speaking to The London Free Press, James Murray, bargaining president for Ontario Nurses Association said that the only solution for solving the shortage of nurses, is to attract and retain more nurses in the field.
Nursing is a field where the demand has been growing and is likely to remain high for the foreseeable future.
Narcity shares what you can expect to be paid, depending on the province you choose to work in and your experience:
-British Columbia – Highest $53.14/hour and lowest $27.20/hour.
-Alberta – Highest $55.93/hour and lowest $27.68/hour.
-Saskatchewan – Highest $58.69/hour and lowest $31.07/hour.
-Manitoba – Highest $67.13/hour and lowest $30.58/hour.
-Ontario – Highest $46.11/hour and lowest $32.21/hour.
-Quebec – Highest $53.49/hour and lowest $20.73/hour.
-New Brunswick – Highest $52.21/hour and lowest $31.32/hour.
-Nova Scotia – Highest $55.47/hour and lowest $20.15/hour.
-E.I. – Highest $56.38/hour and lowest $32.48/hour.
-Newfoundland – Highest $56.50/hour and lowest $31.82/hour.
If you are interested in caring for people and are a high school graduate, you can opt to become a Registered Nurse (RN). Careers in Nursing shares insights into the process here.
If you're a nurse looking to return to the workforce, you may be required to undergo a background check.
At Triton Canada, we offer access to criminal record checks for job applicants and comprehensive pre-employment screenings for employers. Learn more about our solutions today. Call 1-844-874-8667 or visit www.tritoncanada.ca.
*Note: our police record check services do not include Vulnerable Sector Checks. Vulnerable Sector Checks must be done through a police station.