Summer Jobs for Teachers – What You Need to Know
December 27 2022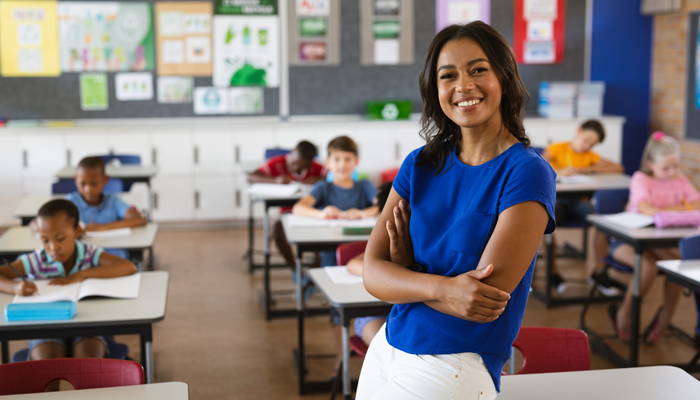 Between time in class, grading papers, answering emails, and more, teachers often work over 50 hours a week. So, for many, summer is a time to unwind after a busy school year.
However, for others, it's an opportunity to earn extra money. Summer jobs for teachers are a great way to add income on your own terms.
Interested in taking on a side hustle during your time off? Here are some potential summer jobs for teachers to consider.
Summer Jobs for Teachers
A summer position within your school district is a great way to maintain continuity during the summer. You'll likely be working with familiar colleagues and students. Further, this is a great opportunity to bolster your resume and network.
Beyond your school district, there are summer school opportunities at local colleges teaching English as a second language, for example.
If you feel like you need a change of scenery from your workplace, tutoring will provide extra flexibility. Many students and parents are looking to get ready for the next school year. You can set up a private service or work for an established business.
For most professionals, summer means having to find someone to look after their kids for eight weeks during the working day. Teachers, especially those who often work with younger kids, are in a great position to provide babysitting services during the summer months.
Summer is the peak time of year for most bars and restaurants, creating a big need for extra staff. Teachers can swap out the chalk for the beer tap and earn some extra tips.
Summer is also a peak time for labour-intensive industries like construction. Many of these positions don't require specific certifications, so it's ideal for teachers capable of performing manual labour.
Freelancing provides the ultimate flexibility, and it doesn't require any special accreditation, just the ability to write well. Teachers can draw on their knowledge to write about their profession or the subjects they teach for guest blogs, newspapers, or magazines.
Be Job Market Ready
If you're interested in taking advantage of summer jobs for teachers, Triton can help. Our online criminal record check will get you the information you need in minutes. And you don't even have to leave your house!
Simply enter your information, pay using our secure methods, and you'll receive your background check via email in 15 minutes or less. It's that easy!
Download our app or visit our website to get your criminal record check today.