The Canadian Job Market Has Been Tough! We Show You How to Get the Edge
November 09 2022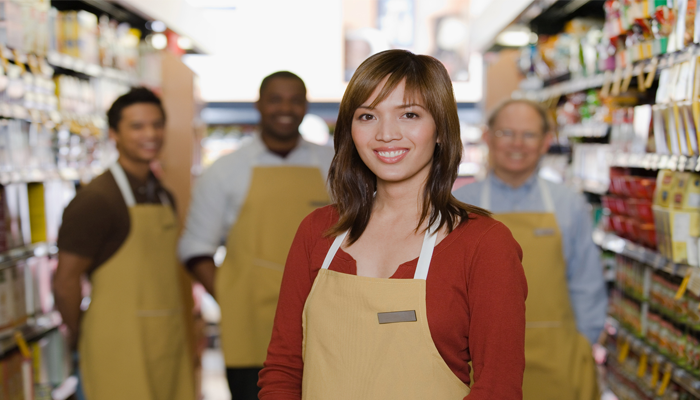 Ask any employer and they'll tell you how challenging it has been to find talent in the Canadian job market right. This July, the number of job vacancies was up 134,000 compared to the same time in 2021 for a total of 964,000, just down from the previous high of over a million in June.
Employers in retail have been particularly impacted by job vacancies. The most recent data shows retail has over 30,000 job vacancies across Canada. In Ottawa, for instance, for Q2 2022, there were 1,905 job vacancies for retail salespersons, the third highest number by sector behind hospitality and IT specialists.
What can employers do to mitigate this competitive Canadian job market?
Quick and Thorough Background Checks for a Tight Canadian Job Market
In a tight job market, a bad hire may cost you even more than leaving the position unfilled. By investing in a thorough and timely pre-employment screening process, you can suss out bad talent and identify high-quality candidates quickly.
With Triton's pre-employment screening solutions, you will:
Provide better customer service.
Reduce employee theft and fraud.
Protect employees and customers from workplace violence.
Improve retention rates.
Even better, because we offer industry-leading turnaround times, your recruitment process will be quick and smooth.
So, what types of background checks should employers in retail be running? Here's a breakdown.
A criminal background check shows a person's convictions, arrest warrants, outstanding charges, and other criminal records. Any previous charges related to assault, theft, or fraud will be relevant to all positions in retail from cashiers to the warehouse and managerial roles.
Positions such as cashier, manager, and executive require people who are financially responsible. A credit check verification provides information about a candidate's financial status, credit rating, reported bankruptcies, collections, liens, and more.
Warehouse and delivery positions often require employees to transport merchandise using company vehicles, so you want someone responsible behind the wheel. A driving record abstract provides information about a candidate's license status, driving history, infractions, active suspensions, and fines.
Education History Verifications
Many positions in retail require certain levels of education or accreditation. Education background checks will verify attendance dates, degrees and licenses obtained, and institutions attended.
Applicants often exaggerate or misrepresent work experience in their resumes. An employment background check will confirm whether a candidate has the experience to perform the job well using information such as length or previous employment and reasons for departure.
Social Media Background Checks
A social media background check will reveal any red flags not typically found using traditional background checks. It is a safe and legal way to ensure an applicant is a good fit for your organizational culture. This is especially important for roles with authority such as managers or executives.
Take Our Solutions for a Test Drive
If you would like to see firsthand how our solutions can help you get the edge in the Canadian job market, call 1-855-832-5891 or visit our website today to request a demo.