Use These Employment Screening Tools to Get an Edge this Summer
May 10 2023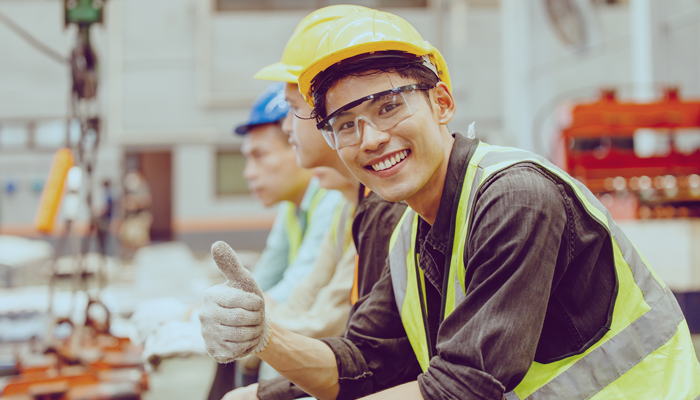 With a historically tight labour market, it's no surprise that Canadian employers are having challenges hiring new employees. According to Statistics Canada, as of December 2022, the unemployment rate is 5.8%. Compared to the same time in 2021, employment is up by 89,000 jobs and the unemployment rate is down 1.7 percentage points.
As we near the summer hiring rush, despite talk of a recession, it seems increasingly unlikely that competition in the labour market is going to ease. To get an edge, you need an efficient employment screening process, so you don't lose strong candidates to your competitors.
Use These Employment Screening Tools
If you're an employer trying to fill a number of vacancies in time for the summer, you need qualified employees you can trust, and you need to be able to onboard them quickly. Here are seven employment screening tools you can leverage according to your needs.
Whatever the role, you need to ensure you're hiring trustworthy people. Does a candidate have a criminal record related to any of the duties required on the job? A criminal background check shows a person's convictions, arrest warrants, outstanding charges, and other criminal records.
Triton can get you the results you need in under 15 minutes.
If the position requires the employee to use company vehicles, then you need to know whether they're a safe driver. A driving record abstract will show an applicant's license status, driving history, and if they have infractions, active suspensions, or fines.
Does a candidate have the experience required to perform the job properly? It's easy enough to say so on a resume or in an interview, but it's crucial you perform the due diligence to be sure.
An employment background check will verify an applicant's employment history, reasons for departure, and length of employment.
A position that involves working with money requires someone who is financially responsible. Credit check verifications will give a snapshot of a candidate's fiscal competence by showing their credit rating, collections, liens, bankruptcies, and financial status.
Are you hiring students or recent graduates for your position? It is common for applicants to lie about how far along they are in their program, the schools they've attended, etc.
If their credentials are relevant then you need to confirm attendance dates, degrees obtained, and institutions attended.
Looking for insight into someone's character beyond what's on the resume? Getting a testimonial from a non-biased, third person will give you a greater understanding of how an applicant actually behaves on the job.
Want to learn more about an applicant's character beyond traditional background checks? Social media background checks are becoming more common for employers who are looking to build stronger company culture.
Industry-Leading Employment Screening Services
For over a decade, Triton has been Canada's leader in employment screening services. Our core benefits of speed, service, and innovation enable you to hire with confidence. Powered by innovative technology, our background check solutions deliver secure, reliable results with industry-leading turnaround times.
Visit our website today to request a demo.